2021 New Students Orientation
Attention all new ACCOUNTING students! Attend the MANDATORY orientation to learn about accounting careers in the 21st century and how #RMUAccounting helps you reach your goals!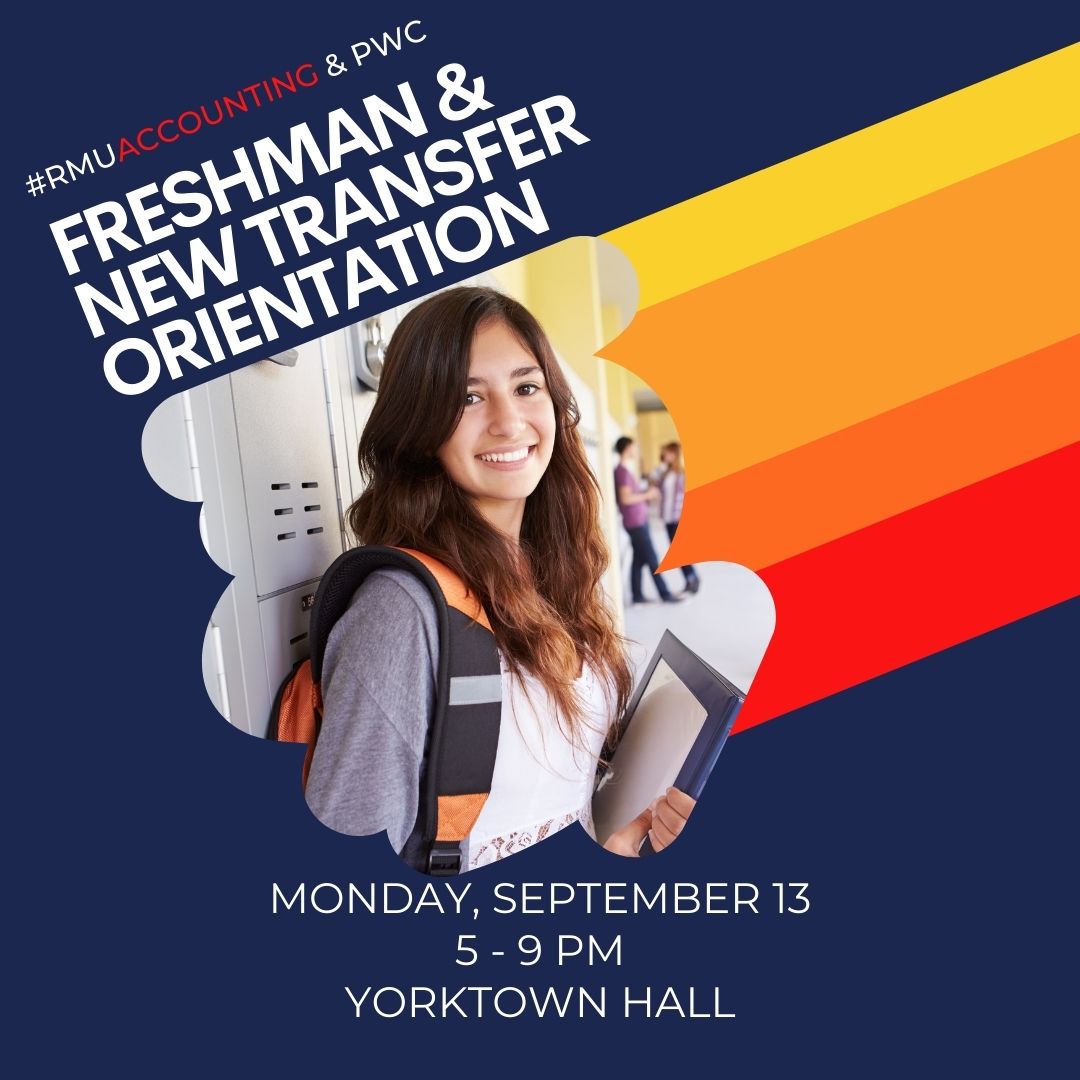 Come learn about your future careers in accounting and how #RMUAccounting prepares you for your future. A group of special guests and speakers from PwC will be here presenting and networking with you. This event is required for students who start in the fall 2021 and encouraged if you start your RMU journey last year.....Register now on Handshake to attend!
Date: Monday, 9/13/2021
Time: 5:30 - 9:00 PM
Location: RMU Yorktown Hall
Registration link: https://rmu.joinhandshake.com/events/829612