Accounting Students Win First Place at the IIA Contest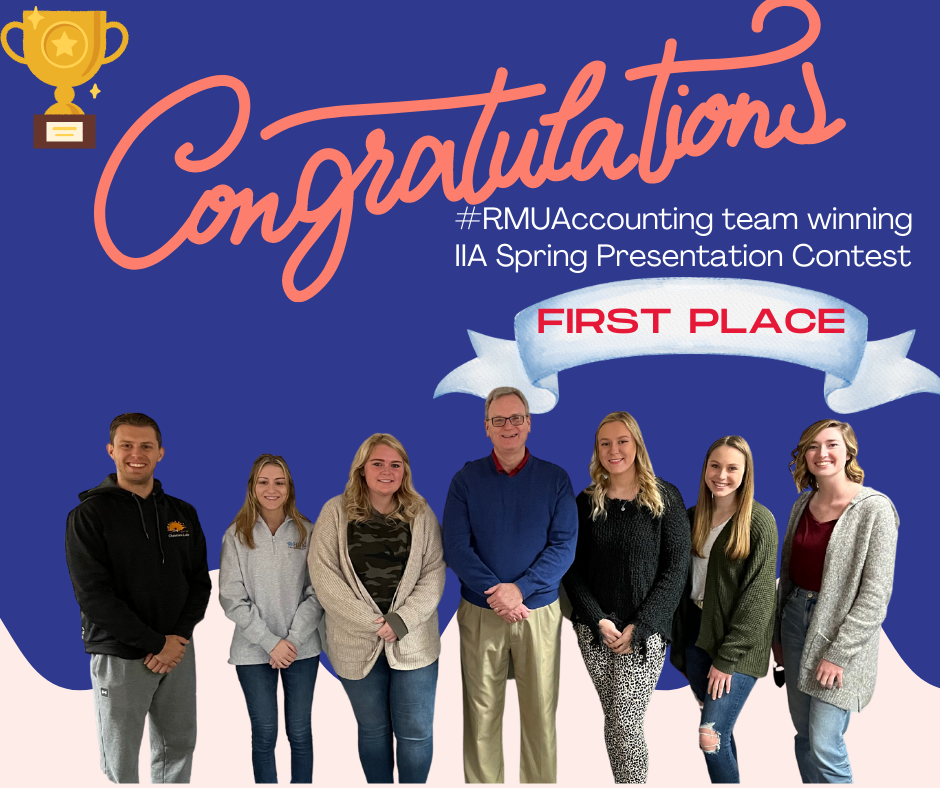 Congratulations to our Accounting students for winning FIRST place at the Spring, 2022 IIA Presentation Contest!
Their topic was "Communication Skills In Internal Auditing". The competition is open to all schools in western Pennsylvania.The RMU team placed above the four other teams (2 from Duquesne and 2 from Slippery Rock) to win this competition. 
Team from left to right: Vinny Capozzolo, Mikayla Johnson, Maddie Young, Professor David Hess, Claire Fee, Ashley Staudt, and Gwen Keller