AFA and BGS Officers Send Cards to 80 Residents in a Local Nursing Home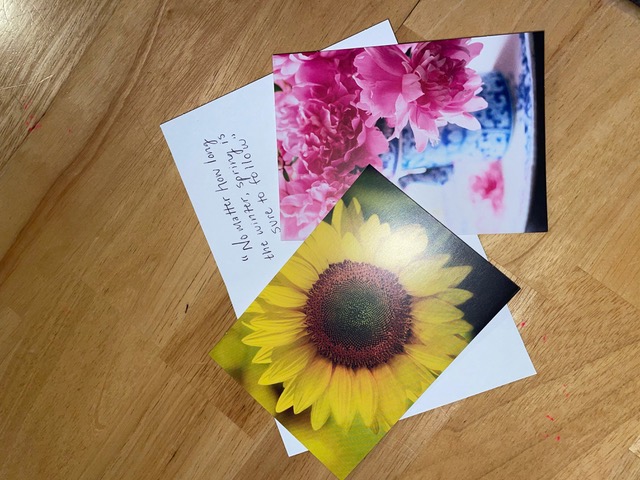 American Finance Association (AFA) and Beta Gamma Sigma (BGS) officers collaborated on a special volunteering project. From February 1st to March 5th, they wrote and sent cards of well-wishes to 80 residents in a local nursing home, the Tapestry Senior Living in Moon Township. They wanted to let them know they are not alone during this difficult time.
Darla Lippe, Business Development Coordinator at Tapestry Senior Living sent a Facebook message thanking them for the beautiful cards to their residents.