Beta Gamma Sigma Earns Highest Honor for 20-21 Academic Year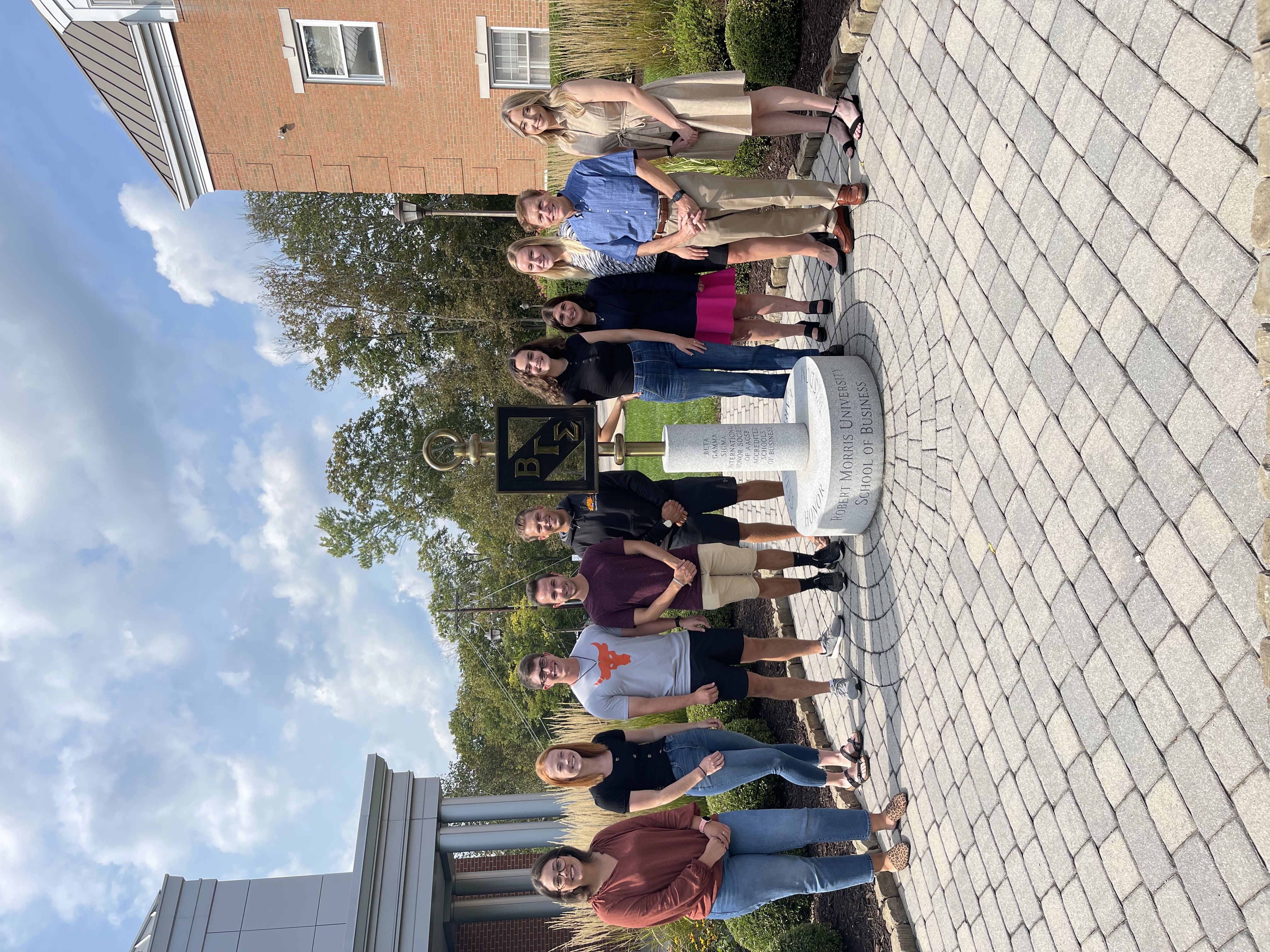 On August 17, 2021, the School of Business received notification that the RMU chapter of Beta Gamma Sigma (BGS), founded in 2010, has earned highest honor status for the 2020-2021 academic year! This is the highest possible distinction for BGS chapters.
Beta Gamma Sigma is the international business honor society for AACSB-accredited schools, featuring the top 5% of business school programs in the world. Members of BGS currently reside in all 50 U.S. States and over 190 countries!
With over 600 chapters worldwide, it is a great accomplishment for the RMU chapter to receive highest honor. The chapter is also eligible to be considered for the Outstanding Chapter of the Year award! Congratulations to all Beta Gamma Sigma School of Business students on receiving this distinction!
BGS Officers/Ambassadors Left to Right:  Stephanie Streb, Kristin Hussey, Ken Ealy, R. J. Kanith, Vinny Capozzolo, Maya Orlove, Dean Patrick, Claire Fee, Faculty Advisor Greg Krivacek, BGS Student President Tessa Bramble
BGS Student Ambassadors missing from the picture:  Curtis Pagley, Michael Zolnierczyk