Pi Sigma Epsilon Earns Top Honors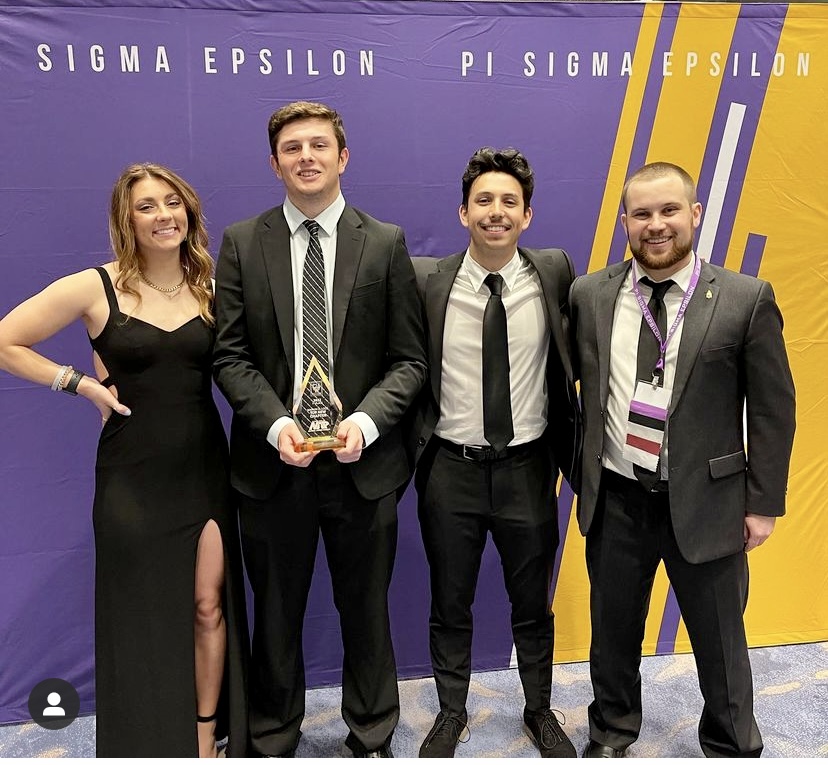 The RMU Chapter of Pi Sigma Epsilon was recognized last week as the Marvin D. Loos Top New Chapter for 2022 at the National Convention in Minneapolis. Pi Sigma Epsilon is the nation's only professional business fraternity for men and women in the fields of sales, marketing, and management. 
Lauren Chappell, Jeffrey Remark, and Anthony Locante represented RMU. The top new chapter award recognizes outstanding development of a chapter in the areas of chapter operations, programming, recruitment, and communication during its charter year. 
Additionally, Jeffrey Remark, the RMU chapter President competed in the Mutual of Omaha Interview Competition and finished in the top 15!