RMU School of Business Accounting Department's Inaugural "PwC Challenge" Results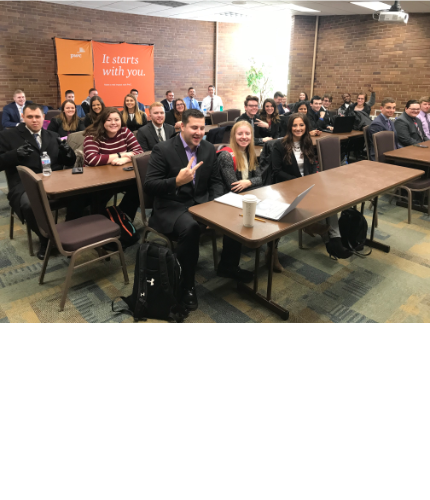 Congratulations to team "Generally Accepted Accounting Team" who won First Place
The results are in for RMU School of Business Accounting Department's inaugural "PwC Challenge" case competition final presentations.
10 teams consisting of 34 students gave their all as they presented their hard work.
Congratulations to team "Generally Accepted Accounting Team" who won First Place, team "Kicking Assets" who took second, and team "LIFO the Party II" who placed third.
Thank you, PricewaterhouseCoopers, for bringing this opportunity to Robert Morris University School of Business students!
Additional info:
First and Second Place team members each received a $200 gift card from PwC, while each Third Place team member received a $50 gift card from the School of Business.
First Place team members:
Jacob Savage
Carley Shuckhart 
Patrick Moore
Margo Gamble
Second Place team members:
Allexan Templeman
Ashley Euen 
John Calderone
Third Place team members:
Zachary Hall 
Emily Babinski
Matt Borczyk
Cameron Kostelac