RMU Engineering Program Rises In U.S. News Rankings
The Undergraduate Engineering Program rose 7 spots this year to be ranked at #110 for Undergraduate Engineering Programs (No Doctorate).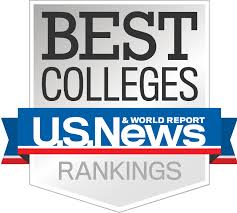 The U.S. News Education Rankings has ranked the Robert Morris University Engineering Program at #110 nationally this year, rising #117 last year. RMU Engineering offers a Bachelor of Science Engineering Degree with concentrations in Biomedical, Mechanical, Software, & Industrial Engineering along with a Bachelor of Science Mechanical Engineering Degree. With the 4+1 Integrated Degree Program, students can go on to earn an M.S. in Engineering Management with only one additional year of study. The Engineering Program is a part of the School of Engineering, Math & Science.
Read more about the ranking announcement here.