National Council of Kappa Kappa Psi announces AEA Distinguished Scholars Scholarship
SIHSS students awarded for their exceptional academic excellence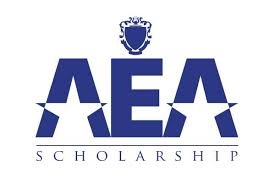 Two SIHSS students, Kristen Davis and Joshua Horn have been awarded the prestigious AEA Distinguished Scholars Scholarship from the National Council of Kappa Kappa Psi, the national honorary band fraternity, which honors exceptional academic excellence. 
Kristen Davis is a junior Political Science and Economics student from South Fayette, PA. She maintains a 4.0 GPA, and consistently has been awarded Dean's List recognition.  Kristen participates in all instrumental ensembles of the RMU Bands and is the Brass Captain for the 2020-2021 year.  Additionally, Kristen is the Equipment Manager for all of the bands.  She currently serves as the Nu Gamma Chapter President for Kappa Kappa Psi at Robert Morris, and she has previously served as the Nu Gamma Chapter Parliamentarian and the Kappa Kappa Psi Northeast District Parliamentarian. On campus she is involved with the University Honors Program, Women's Leadership and Mentorship Program, and the University Tutoring Center.
Josh Horn is a fourth-year student in the actuarial science bachelors and integrated data analytics masters programs. He maintains a 4.0 GPA, and consistently has been awarded Dean's List recognition.  Additionally Josh is a recipient of the Dean's Scholar Award. During his time at RMU, Josh has been actively involved with the RMU Band, Kappa Kappa Psi, Coalition for Christian Outreach, Honors Program, and Peer Tutoring Center. He has served in multiple leadership positions in these organizations and focused on implementing a shared vision for each organization's success. Josh has also taken advantage of opportunities to develop his professional skills through participating in the Society of Actuaries Case Study and the Non-Profit Leadership Certificate program hosted by RMU's Bayer Center for Non-Profit Management. Additionally, he has held several internships with the Appalachia Service Project, Buck Consultants, and Cigna. Josh is currently writing his honors program thesis on the intersection of his talents in actuarial science and passions for improving healthcare systems. He hopes that his experiences at RMU will unlock opportunities for a successful and impactful career.