RMU Political Science Major Ian Stubbs Awarded $150,000 Scholarship to Attend Georgetown Law in Washington D.C.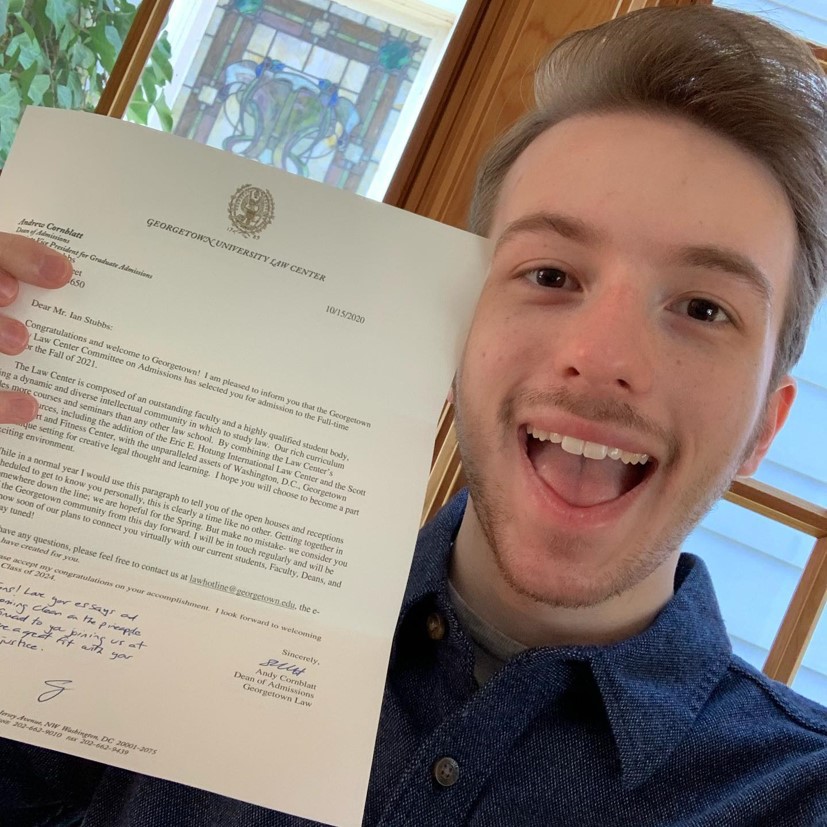 RMU Political Science major Ian Stubbs has a big smile on his face and for a very good reason. Georgetown Law in Washington D.C. recently sweetened its October 2020 acceptance offer to this high-achieving senior who also has a minor in legal services. While Ian was still weighing his fall 2021 law school options, Georgetown Law presented him with a merit-based scholarship of $150,000. The offer finalized the decision for Ian who now looks forward to a starting his first year of law school at Georgetown Law in a few months.
Ian credits RMU for having prepared him for the next chapter in his life: "I have loved my time at Robert Morris and I would like to specifically thank all the professors and faculty who have been instrumental in helping me through this process while giving me the courage and confidence to shoot for the highest law school possible."
At Georgetown Law Ian plans to specialize in Constitutional law. His ultimate goal is to become a judge. To support that long-term goal, Ian hopes to clerk for a judge after the completion of his three years at Georgetown Law.
At RMU Ian is an active member of the RMU Pre-Law Society and has served as the President of the Political Science Club.  
Congratulations to Ian Stubbs on his Georgetown Law acceptance and being awarded a major scholarship from his new school!