RMU's Department of Communication Welcomes Pittsburgh-area Journalists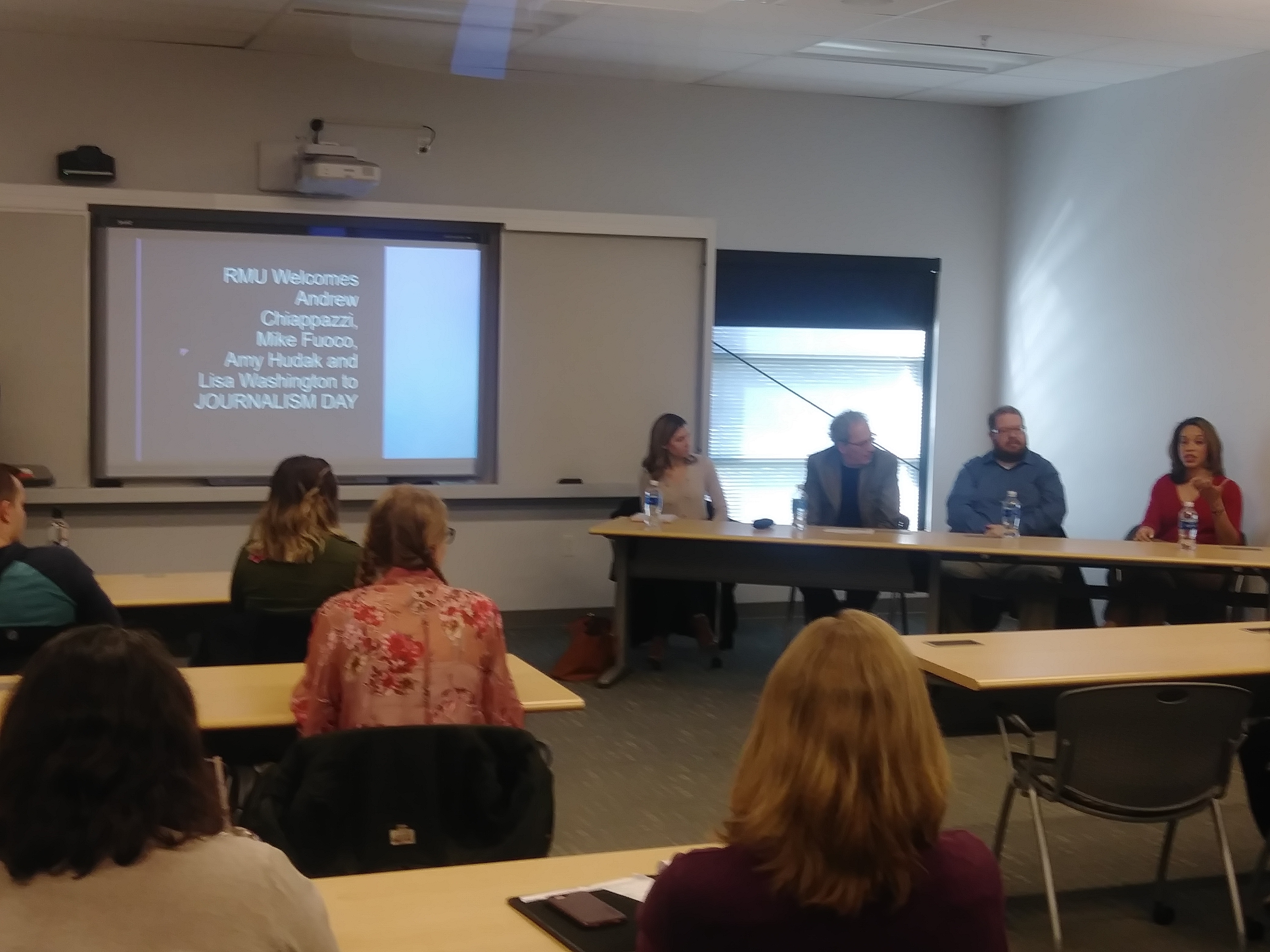 RMU's Department of Communication welcomed four Pittsburgh-area journalists to campus on Feb. 17 to discuss current industry trends with students.
The journalists were Andrew Chiappazzi (Beaver County-Times), Mike Fuoco (Pittsburgh Post-Gazette), Amy Hudak (WPXI) and Lisa Washington (KDKA).
"It's critical that our students hear from the men and women who do journalism every single day," Dr. Anthony Moretti, Department Head of Communication, said. "That's why I bring a group of professionals to campus every year."