SIHSS welcomes Fall 2020 Visiting Documentary Filmmaker Makia Harper
The 10th Visiting Documentary Filmmaker at Robert Morris University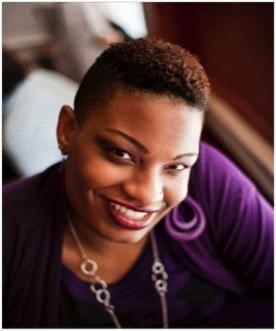 Makia Harper is a Brooklyn-based documentary filmmaker, media artist, and film/media professor. Her work explores the many social, emotional, and political issues that plague today's society. Ms. Harper's creative, yet informative, approach to media-making evokes both thought and action. God Speaks: Philadelphia Voices Against Violence (2008) was her first feature-length documentary and was screened in festivals across the country. Since then she has created a number of short documentaries on topics surrounding the intersection between social justice, community development, and spirituality.
Ms. Harper is working on the second phase of her audio-visual installation Better than Before, the story of a Vietnam vet whose faith and effortless optimism propel him through war, illness, discrimination and racism.
Makia Harper is an adjunct professor at Hunter College and John Jay College. She teaches Film/Media Studies and Documentary Production. She also teaches video editing and video production at Manhattan Neighborhood Network in New York City. Ms. Harper is also a contributing writer to the media arts journal, After Image, and was formally a writer for the Philadelphia City Paper covering topics on activism, and community relations in Philadelphia. She enjoys yoga reading, traveling, and spending time with family and friends.
For class visit, screening and meeting inquiries with the Fall 2020 Visiting Documentary Filmmaker Makia Harper, please contact Media Arts Outreach Coordinator Chris Hampel at hampel@rmu.edu.