DoD Cyber Scholarship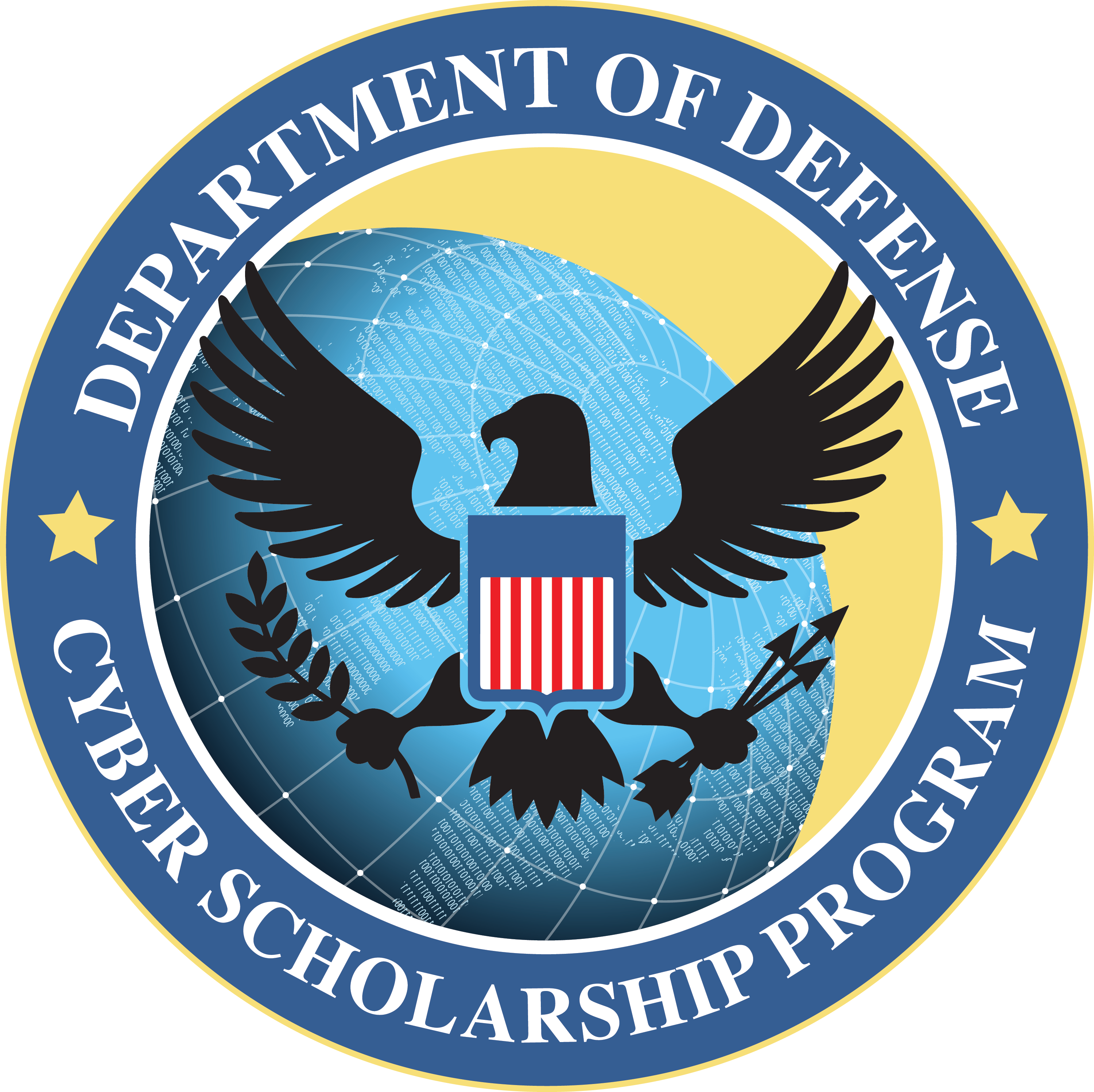 Program Summary
The Department of Defense Cyber Scholarship Program (DoD CySP) provides full ride scholarship grants to promote the education, recruitment and retention of qualified and selected students in cybersecurity studies at institutions with National Center of Academic Excellence in Cybersecurity (NCAE-C) designations, including CAE-CDE (Center of Academic Excellence in Cyber Defense Education).
Scholarship Award Coverage
Full cost of tuition and fees (including health care) 
Annual stipend for room and board 

$27,000 for undergraduate students
$32,000 for graduate students

Cost of all required books (up to $1,250 a year)
A laptop (up to $1,500)
Minimum Requirements
US citizen of 18 years of age or older
Rising junior or senior at an undergraduate degree program OR begin the first or second year of a graduate (Master's) degree program OR pursuing doctoral studies
Pursuing a cybersecurity related program 
Minimum GPA of 3.2 for undergraduate students and 3.5 for graduate students
Ability to obtain a security clearance
Not on a comparable scholarship program
Agree to serve 1 year for DoD upon graduation for each year of scholarship received  
See more details in Application Background and Requirements
Eligible: Contractor employees, traditional National Guard or Reservists, and Transitioning Military who have completely separated
Information Session
Tuesday, November 29, 2022 at 2pm, Virtual on Google Meet.
Please email Dr. Wang at wangp@rmu.edu for an invitation and access link.
How to Apply 
Qualified students planning to apply should attend the Information Session for detailed instructions. Individual guidance on completing the application will be provided.
Contact
Dr. Ping Wang
CAE Point of Contact
Email: wangp@rmu.edu