Alum of the Month - March 2019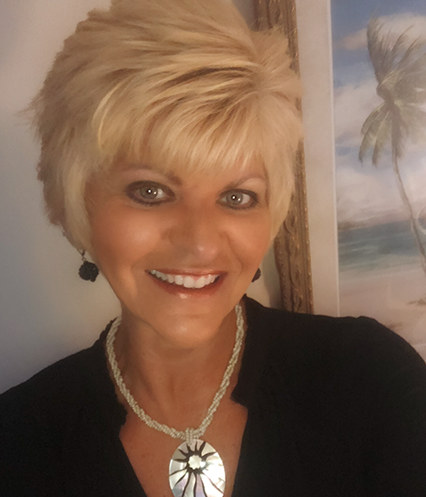 "Knowing at the end of the day that in some way you've impacted someone, even in a very small way, makes a large difference."
With Nicaragua's civil protests deeming the country unsafe for travel, Janene Szpak M'11 D'11, associate professor of nursing, was unable to take RMU nursing students there for their annual medial mission trip. Instead, Szpak and Carl Ross, university professor of nursing, will depart for Ecuador alongside 25 students to deliver medical relief to families in the barrio. 
"This is going to be a life-changing opportunity for our students and faculty," says Szpak. "Knowing at the end of the day that in some way you've impacted someone, even in a very small way, makes a large difference."
Szpak is a psychiatric mental health nurse practitioner and focuses on treating and prescribing patients who suffer from various mental health disorders. In addition to teaching full-time at Robert Morris, Szpak works at New Directions Counseling Services and brings her practical knowledge into all her classrooms. 
This semester Szpak was accepted to attend Harvard Medical School's Psychopharmacology: A Master Class seminar in Naples, Florida where she learned the most current evidence-based approaches to treating psychotic patients. 
"We heard from some of the top doctors in the world and I learned a lot to bring back to my psychopharmacology students at the doctorate level," she says.
Beginning her career at Robert Morris in 2002, Szpak was the first employee hired by the School of Nursing and Health Sciences' founding dean to help launch the program, which now enrolls 330 undergraduate students. 
She works with RMU's Access to Interprofessional Mental Health Education program, focusing on pediatric and adolescent care. She also volunteers with the Women's Leadership and Mentorship Program, where she's a professional mentor to an RMU nursing student.
"I've know my mentee since she was just a freshman. She is just a wonderful young woman and is going to do so much in life as a pediatric nurse," Szpak said. "We've attended some networking events together and, in fact, I just recommended her for a position at a hospital in Pittsburgh."
On April 9, Professor Szpak will be the keynote speaker at the Women of RMU event, a luncheon that highlights women at Robert Morris who are doing outstanding work in their industry. Szpak's presentation titled, "Learning to F.L.Y." will discuss self-care for women in the workplace.