Alumni Success: Carlos T. Carter M'00
The new president and CEO of the Urban League of Greater Pittsburgh is a stalwart advocate for people in need.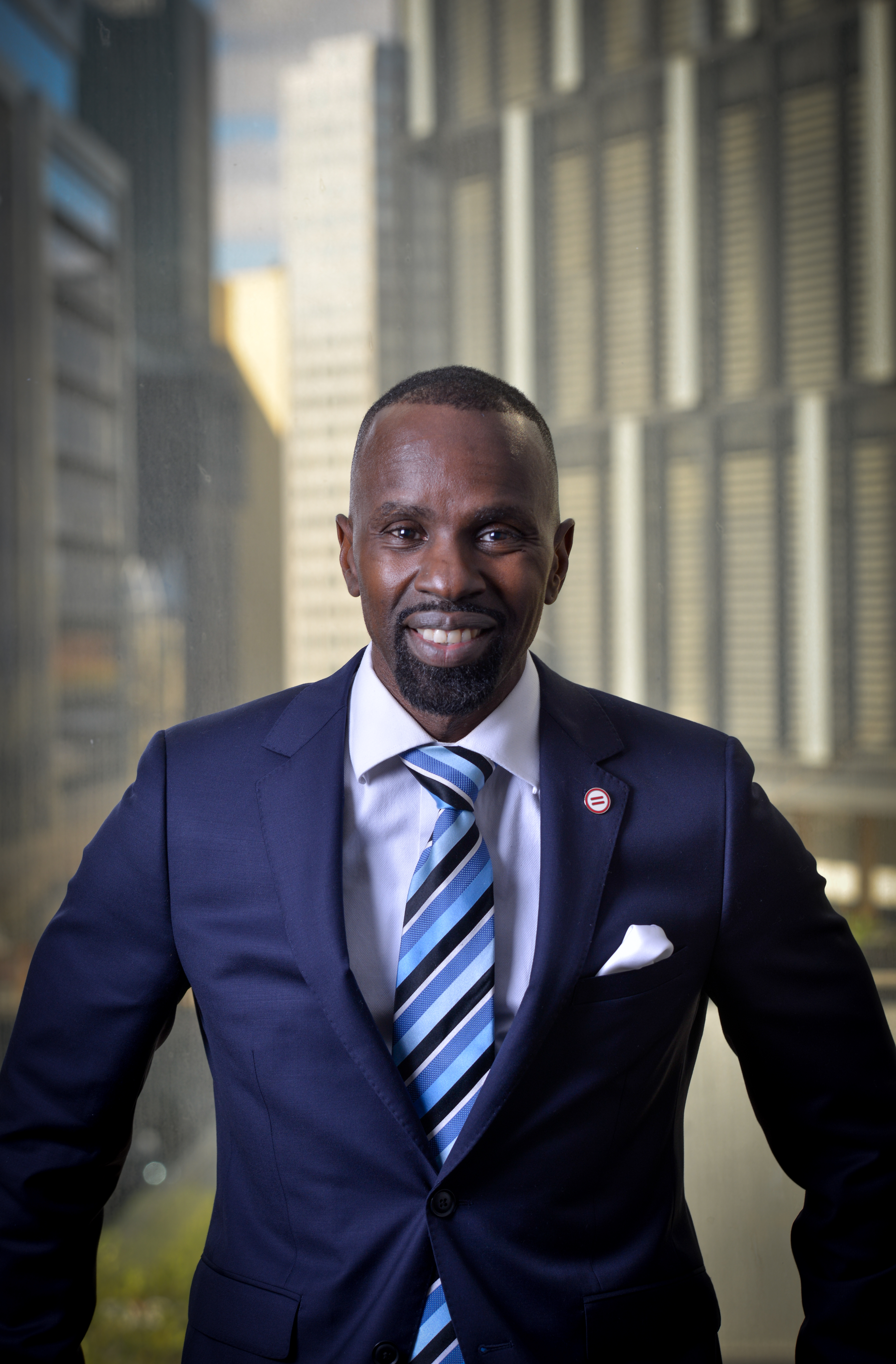 Carlos T. Carter M'00, the new president and CEO of the Urban League of Greater Pittsburgh, says his life embodies the mission of the iconic institution. One of three children raised by a single mother, he grew up in the city, including several years living in public housing, and became not only the first in his family to go to college, but also to earn an M.B.A.
Following his mother's example, Carlos has always reached out to people in need, and he's motivated others through his speaking, writing and advocacy for homeless children. Now at the helm of the Urban League of Greater Pittsburgh, he's poised to empower even more people to develop new skills and reach their potential. "I feel like it's my calling," he says.
Carlos succeeds Esther Bush, who headed the Urban League for 27 years. The nonprofit provides social services, education, career preparation and other services to empower Black people and other marginalized communities. Carlos' priority is to provide more training, particularly in technology, to help low-income Pittsburghers secure better jobs and attain financial independence. He also plans to hire someone to improve community outreach.
Before being named to the helm of the Urban League in November, he was working as the executive director of the Homeless Children's Education Fund. The nonprofit provides educational programs and support to give homeless kids the tools to graduate and obtain further education so they can break the cycles of homelessness.
Carlos combines a human touch with the solid financial experience he gained through his business world experience and education. While working at Mellon Bank, he earned his M.B.A. from RMU. "It gave me confidence," he says. "It gave me different perspectives and different ways of thinking."
He worked several banking jobs before becoming senior vice president/commercial lender at Bank of America in Pittsburgh in 2011. Two years later, he moved to the nonprofit world as the director of business development and operations consultant of Nazareth Prep in Emsworth.
Throughout his career, he has reached out to people in the community, lifting others up, inviting disadvantaged kids to spend holidays and weekends with his family — his wife, Marcia, and his three sons, Elijah, Daylon, and Isaiah. "When you come from humble beginnings, you have a greater urgency to reach out."
When not at work, Carlos enjoys singing, working, acting, and blogging on his website, Seeds2FruitMotivation.com. His book, "Greatness Awaits You! 23 Ways to Unlock the Greatness Within," will be released this month, and Carlos will hold a book signing March 12 at the Elsie H. Hillman Auditorium in the Hill District from 1-4 p.m. You can register for the free event here.