Alumni Success: Stephen Mitchell '13 M'15
The former NEC Scholar-Athlete of the Year starts his new cybersecurity job this week after a canny career shift.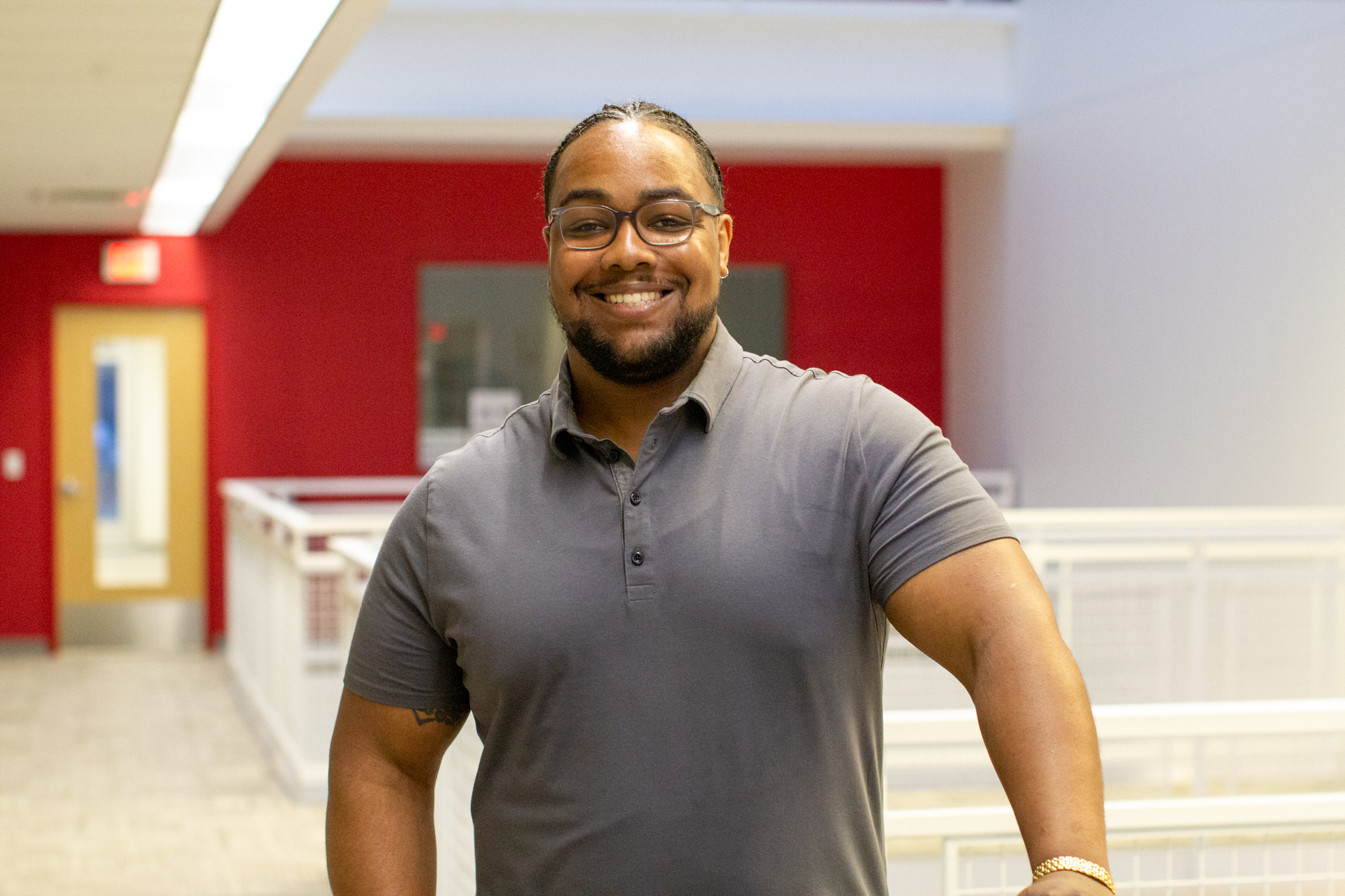 When Stephen Mitchell '13 M'15 decided to switch careers after six years from insurance to cybersecurity, he found a friendly face and fellow Colonial at his job interview at Bank of New York Mellon.
Sitting across the table was Nicholas Fetcho '15 M'15, assistant vice president of information protection at BNY Mellon and a graduate of the same master's program in data analytics as Stephen. "Even before we had our discussion, I knew he had a quality education background," Nicholas says.
Stephen was hired as a contractor the summer of 2021, and now is a full-time cybersecurity analyst for the investment and banking corporation. His new job involves testing and then facilitating corporate controls and policies that guard against data loss via email. It's a significant change from his last position as a reporting analyst in operational support, first at Highmark, then at successor firms following mergers, where Stephen supplied internal and external clients with metrics and analysis of their workers compensation claims. He made the switch to broaden his career opportunities. "With everybody switching to cloud computing and working from home, I thought it was the right time to make the switch, and it paid off," he says.
A longtime Highland Park native, Stephen came to RMU on a football scholarship and was a four-year starter on the defensive line for the Colonials while majoring in business. He still treasures his 2010 NEC championship ring, and is proud of being named to the National Football Foundation Hampshire Honor Society. He enjoyed further achievements in track and field, setting school records in shot put, hammer, and weight throw and being named NEC 2014 Scholar-Athlete of the Year in the sport as a redshirt senior while earning his master's degree magna cum laude.
But even more than those, Stephen cherishes his friendship with his roommate and football teammate, Ben Ridgeley '13. The January following his triumphant 2010 football season, Stephen's mother passed away, and Ben was there to support him. "He closed the door and let me cry on him like a baby," Stephen says. "His mom became my mom that day."
As the son of an engineer, Stephen seriously considered attending Carnegie Mellon University. He eventually chose Moon Township because of his scholarship, the small classes and attractive campus at RMU, and the quality of its AACSB-accredited School of Business. And he hasn't looked back. "If you look at people who work in the corporate world in Pennsylvania, you find many of the CEOs are from RMU," he says. So far, those corporate connections have served Stephen well.