Rising Star: Kristen Davis '22
Public service is the aim of this political science and economics double major who just moderated a congressional candidates forum for RMU.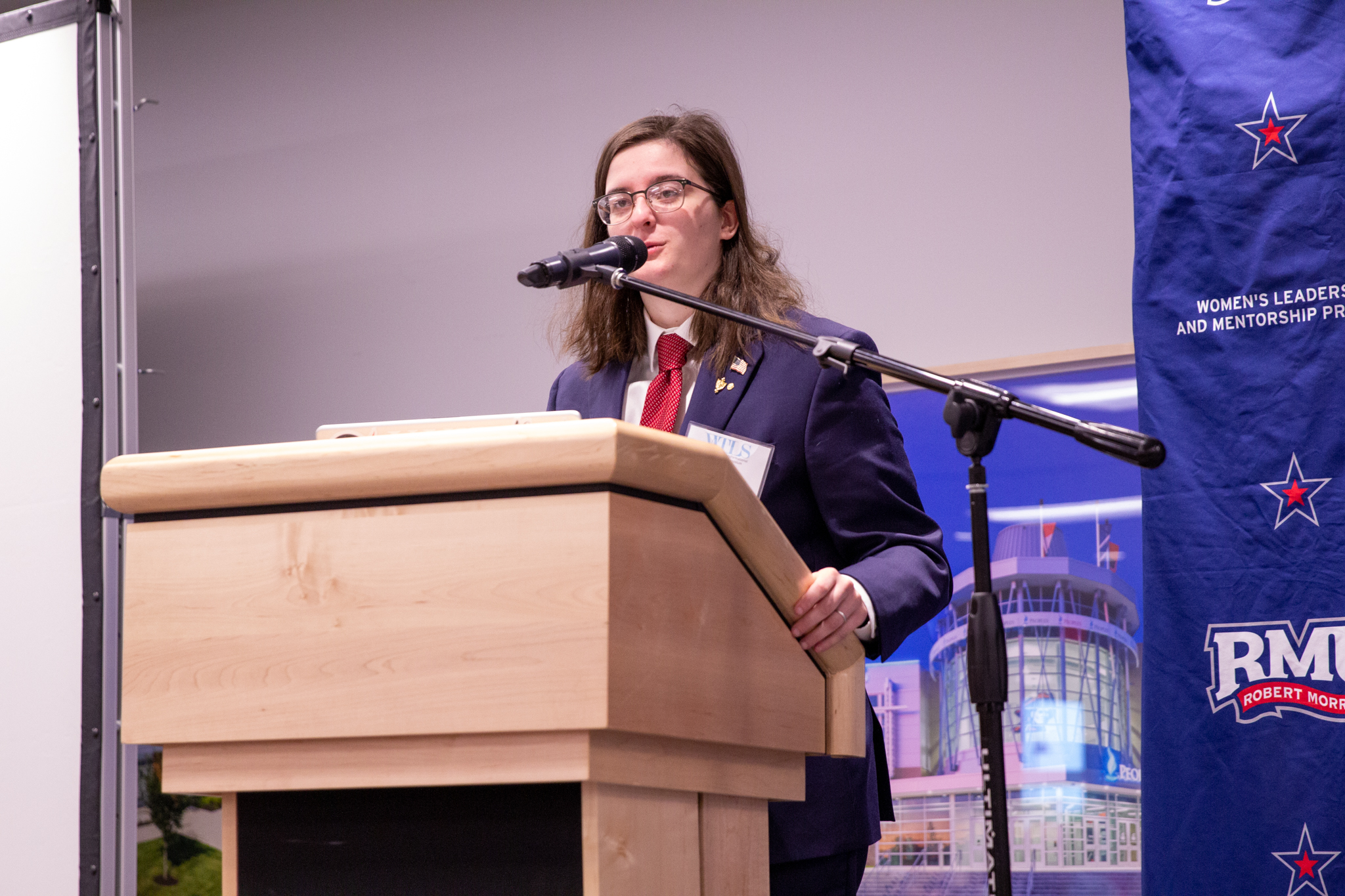 Kristen Davis '22 has a keen interest in public service. In April, she was the moderator in a virtual forum for Democratic and Republican congressional candidates in an event sponsored by RMU and the League of Women Voters.
That was only the latest example of Kristen's hard work to see that different voices have the opportunity to be heard. With the Women's Leadership and Mentorship Program, she founded a Student Speaker Series, which has held forums every semester since Fall 2019. Kristen also founded the RMU Civic Education Series, which brings political experts and public officials to campus to engage with the student body.
"At my core I believe that government does good things. My personal mission is to teach people what government does and how to get more engaged in that work," she says.
Kristen graduates summa cum laude as a dual major in political science and economics. She is one of two recipients this year of the RMU Rising Star Award, which goes to a graduating senior — or this year, seniors — for academic success, individuality, determination, passion, and potential in their field of study.
One thing that attracted the South Fayette native to RMU was the chance to perform on the gridiron. Kristen plays trombone for the RMU Band and is its president, and has helped to choreograph several of its memorable performances. She also has served as a member at large for the Northeast District of Kappa Kappa Psi, the honorary band fraternity.
The main appeal of RMU for Kristen was the honors program. "Coming from an academically strong high school, I wanted to come somewhere that was going to feed my mind, where I'd have an opportunity to really stretch myself," she says.
Her internship last fall with the Coraopolis Community Development Corporation led to an insightful honors thesis, "Communities in Collaboration," in which she interviewed the leaders of four CDCs — in Coraopolis, the Hill District, Mount Washington, and Wilkinsburg. Her aim was to find out how neighborhood organizations can work together most effectively.