Add Funds
To Purchase a Commuter Meal Plan or load additional funds on your student's card, go to rmu.edu/eAccounts. 
Step 1
On the eAccounts page, select 'Make a Guest Deposit'.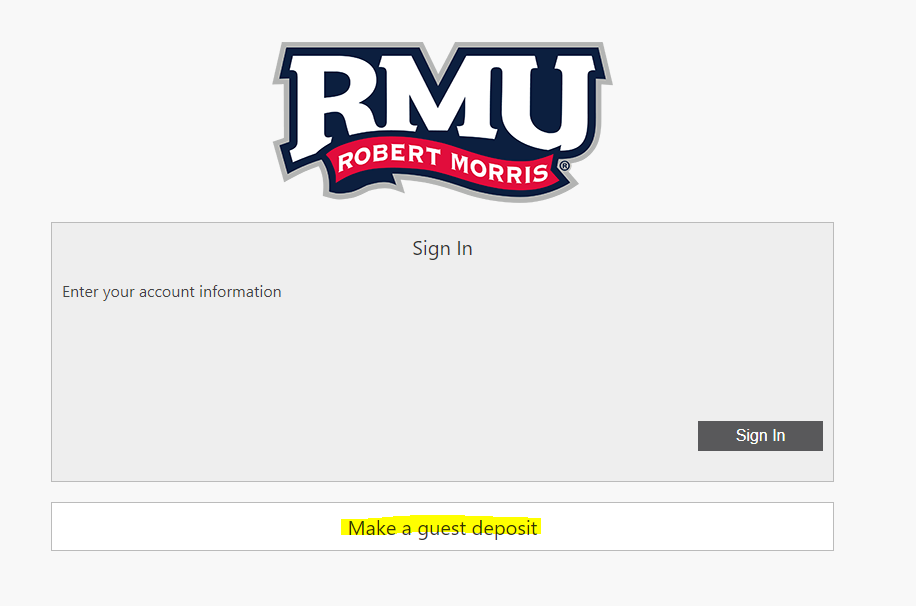 Step 2
Enter your student's RMU Email address.
Step 3
Choose from the drop down:
100 Commuter
250 Commuter
750 Commuter
Or, Load Additional Funds:
Colonial Cash (Can be used anywhere on and off campus)Dining Dollars (Can only be used in dining locations)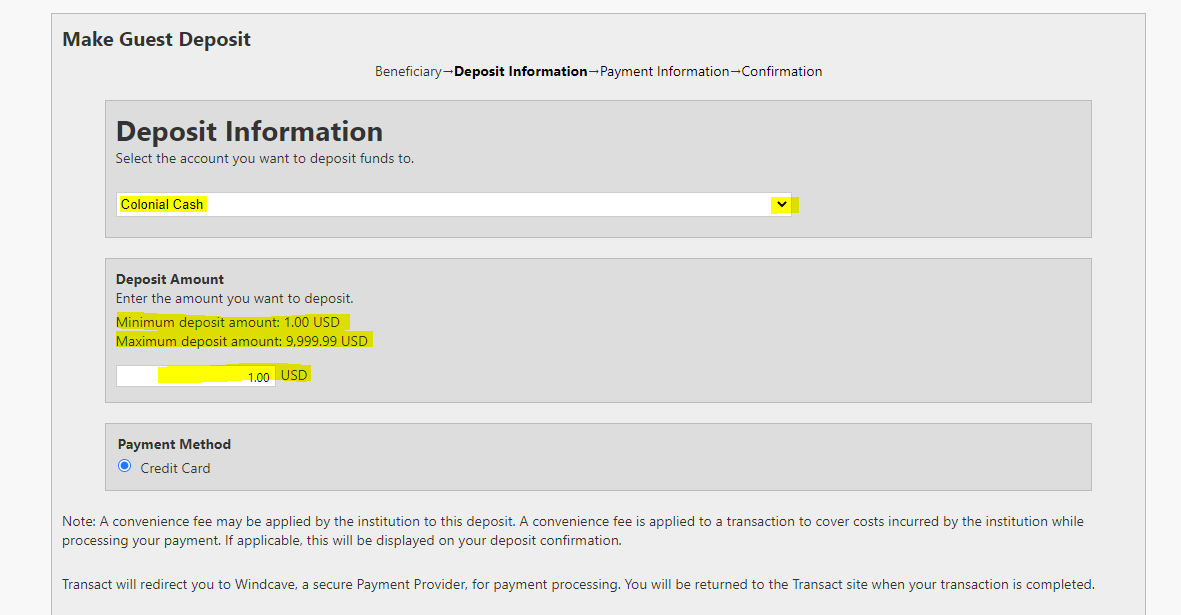 Step 4
Enter a payment.