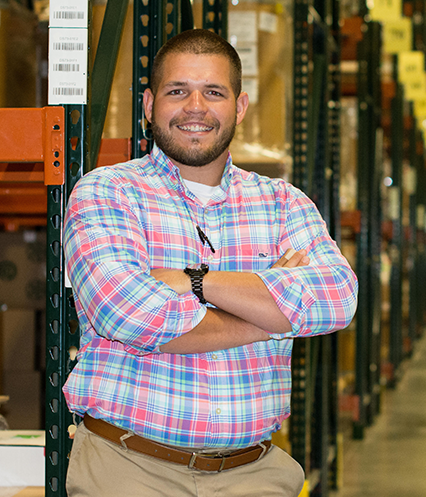 "Everything I was able to learn at Robert Morris got me more excited about engineering."
Practically everyone at RMU has seen the bust of Robert Morris, the "Financier of the American Revolution" who is the university's namesake. But Richard Cardillo came up with an interesting take on the sculpture — he turned it into a solar-powered bobblehead.
A Brashear High School graduate, Richard came to RMU on a Pittsburgh Promise scholarship and majored in manufacturing engineering. He created the extremely limited edition bobblehead as part of a product and tool design course. "It was a semester-long course," says Richard. "The deliverable was a product, a prototype, and a marketing strategy. It was a fantastic experience to see the life cycle from start to finish in one semester."
In addition to his class work, Richard also did an internship at Thermo Fisher Scientific – just minutes from campus, conveniently enough. That led to a position right out of college with the global company, which supplies biotech products and laboratory equipment. He has grown professionally with them ever since, and now is a warehouse supervisor at the company's facility in Allentown. 
"I work cross-functionally with many different people from diverse backgrounds and functional groups," Richard says. "The focus Robert Morris puts on not just the engineering curriculum requirements, but also business courses, has enabled me to work on cross-functional projects and things like that."