Newsroom
Robert Morris University
The Minuteman - 4/22/2022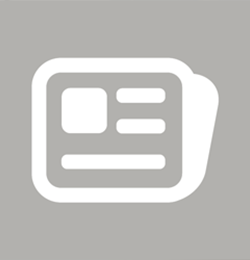 News
The RMU Board of Trustees has appointed as interim President Michelle Patrick, dean of the RMU School of Business, effective immediately. The Board's selection of Patrick follows the decision by interim President Mary Ann Rafoth, also the university's provost, to retire from RMU. Patrick has led the School of Business since 2016, and you can read more about her impressive list of accomplishments here. You can also stay up to date on the search for RMU's ninth president at www.rmu.edu/about/president/search.

RMU is ranked 15th out of 108 U.S. universities in Fortune's new rankings of "Best Online MBA Programs in 2022." Fortune based its rankings on questionnaires and additional data collected from universities offering online MBA programs. The rankings are based on acceptance rate, average undergraduate GPA of students, one-year retention and graduation rates, number of students, how many alumni are C-suite executives at Fortune 1000 companies, and an Ipsos survey that interviewed 2,500 corporate professionals to evaluate the brand strength of each university. Read more here.

There is a new RMU Alert (Omnilert) Safety App available for all students, faculty, and staff. The RMU Alert Safety App provides:

-Panic Button - One-touch calling to RMU Police or 911 if an emergency
-Immediate Push Notifications for campus emergency alerts
-Tips - Submit a tip or alert RMU Campus Police if you need assistance
-Resources - directory and phone numbers of campus resources

Download the Omnilert app on your mobile device and then visit rmu.edu/rmualert and scroll to the bottom of the page for your personal access code.

Congratulations to RMU Sentry Media, which won five first-place and 14 total awards in this year's Society of Collegiate Journalists national competition. The honorees include:

John Blinn
Nathan Breisinger
Tyler Gallo
Jonathan Hanna
Melanie Hulse
Owen Krepps
Ethan Morrison

The Office of Student Life will host a Breakfast After Dark event for students next Tuesday, April 26, from 8 to 10 p.m. This event is held during final exams week and offers our students a break from their studies. We are looking for 10 volunteers, so if you would like to join us for this event we would welcome your participation! Volunteers will need to arrive around 7:45 p.m. on April 26 in PNC Colonial Cafe and will help serve food until approximately 10 p.m. Students always love free stuff! We are looking for giveaways for the event so if your department has any giveaways they would like to donate please drop them off at the Residence Life office in Washington Hall between 8:30 a.m. and 5 p.m.. Please have your items to our office by Monday, April 25. Please contact Jan Leopold at 412-397-5252 or leopold@rmu.edu by today, Friday, April 22nd if you would like to participate.
You're Invited
The annual RMU Undergraduate Research Conference will take place virtually today, Friday, April 22, from noon to 4:30 p.m. You can find more information about the conference, including the program, on the conference webpage. Students from all schools and years will present their research at the conference! We will be using a virtual conference platform, Gather, and Google Meet to facilitate the conference. You can learn how to use Gather by watching this short video, which was created by Monica VanDieren, university professor of mathematics and director of the University Honors Program.

The Center for Global Engagement presents a virtual lecture, "Consequences (economic, political, demographic) of the war in Ukraine -- European aspect" at 11 a.m. Wednesday, April 27, by visiting scholar Dušan Lesjak, a professor of management information systems and management of education at University of Primorska. To RSVP and other details, go to revolution.rmu.edu/event/8070338.

RMU's Arts and Humanities Department is pleased to present the outstanding work of our graduating seniors. View the best work from Cinema & Photography, Graphic Design, and UX/UI seniors on exhibition in the Media Arts Gallery in Wheatley Center through May 6.
Upcoming Sports
NCAA Division I
Track & Field is hosting the Benson/Hodge Memorial Invitational Friday, 4/22 @ 2 p.m. and starting again Saturday, 4/23 @ 11 a.m. at the P3R Track & Field Complex
Softball vs. Purdue Fort Wayne Friday, 4/22 @ 3 p.m. at the North Athletic Complex
Men's Lacrosse vs. Air Force (Senior Day) Saturday, 4/23 @ 1 p.m. at Joe Walton Stadium
Softball vs. Purdue Fort Wayne Saturday, 4/23 @ 1 p.m. at the North Athletic Complex
Go to rmucolonials.com for ticketing and other information about NCAA Division sports at RMU.
Upcoming Concerts 
Lil Durk, April 26
Whiskey Myers, May 1
CHEER Live, July 12
Gabriel "Fluffy" Iglesia, October 14 and 15. (Please note the new dates. All tickets will be honored.)
All concerts are at the UPMC Events Center. Go to www.upmceventscenter.com for more information.