Newsroom
Robert Morris University
The Minuteman - 5/20/2022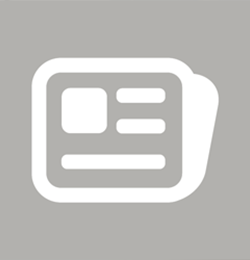 News
RMU has received $1 million under the Pennsylvania Redevelopment Assistance Capital Program to help pay for the second phase of renovations to John Jay Center for the School of Engineering, Mathematics and Science. The first phase of renovations, which included engineering laboratories, opened in September. The second phase, which will include science laboratories, will also be underwritten by a $1.5 million grant from the Allegheny Foundation. Read more about that grant and phase one here. 

Senior Erika Bell of the RMU softball team was named to the 2022 Horizon League All-Academic Team. To be eligible, a student-athlete must have participated in 50 percent of the team's overall games, completed one year at a member institution and own a cumulative grade point average (GPA) of 3.20 on a 4.00 scale. The 2022 #HLSB All-Academic Team is selected by Horizon League Faculty Athletics Representatives. Bell, a native of Canal Fulton, Ohio, has maintained a cumulative GPA of 3.77 as an accounting major. Read more here.
You're Invited
Please join us in the RMU Library for the Nook Dedication and Summer Reading Kick-Off Event on Wednesday, June 1, at 11 a.m. Everybody is invited! We will be dedicating the new RMU Library Nook in honor of former RMU Library Dean Fran Caplan, who will also be in attendance. The Nook is our newest book collection. It is chock full of titles that are popular, quirky, and interesting…kind of like Fran herself!

Chloe Mills, University Librarian, will be saying a few words at 11:30 am, and light refreshments will be provided. RMU Library books are available for check-out by any RMU employee, which is perfect timing for some summer reading. 

This will also be the official launch of our first Summer Reading Challenge! Participation is easy. Sign up at the event, receive a copy of our reading log, start reading, and earn free prizes! If you can't make the event but would still like to participate, you will be able to sign up at the RMU Library Help Desk between Wednesday, June 1, and Friday, June 17 during normal business hours. You can also just email Jackie Klentzin, and she will pop a reading log in the campus mail for you. 
Upcoming Concerts 
CHEER Live, July 12
Kehlani, August 16
Gabriel "Fluffy" Iglesia, October 14 and 15. (Please note the new dates. All tickets will be honored.)
Bring Me the Horizon, October 16
All concerts are at the UPMC Events Center. Go to www.upmceventscenter.com for more information.