Newsroom
Robert Morris University
The Minuteman - 6/17/2022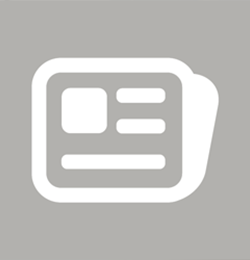 News
Robert Morris University has been given the Military Spouse Friendly Schools award for its efforts in creating sustainable and meaningful education paths for husbands and wives of military personnel. The recognition, featured in the July/August issue of Military Spouse Magazine, is given to 346 schools for having policies that address the needs of military spouses and their families. This includes admissions, retention, career counseling, and mentoring programs, as well as flexible learning options and degree continuation programs designed to accommodate deployments and relocation.

Military Spouse Magazine is produced by VIQTORY, a Moon Township marketing company founded by and for veterans. Ratings are determined through the evaluation of public data and proprietary data gathered through VIQTORY's annual Military Friendly survey of educational institutions. RMU also has earned Gold status in the company's 2022-2023 Military Friendly Schools awards.

The RISE Center has a new piece of augmented-reality equipment that you can bring into your classroom: the InSight Platform from Lumis, which merges the physical learning environment with digital simulation to provide an immersive and realistic learning experience. If you are interested in attending the live demonstration in the RISE Center or if you would like to join us remotely or receive a recording kindly complete this form. In-person attendees will be served lunch catered by Giant Eagle: variety mini croissant sandwiches and water,  so please RSVP by June 22 so we can provide enough food.

RMU finished the spring semester strong with a bunch of news stories about Commencement and our interim president, among others, as you can see from the latest RMU in the News.
Editor's note -- Since RMU will be closed on July 1, the Minuteman will next publish on Friday, July 8, and continue its every-other-week publication schedule through August 19. Weekly publication will resume with the August 26 edition.
Personal Mention
Events
On Thursday, June 30 at 7 p.m., the Department of Arts and Humanities and the Roger Gillan Visiting Writers Series will host a Lit Out Loud Live reading and open mic event in the Wheatley Atrium. Featured readers are Meagan Lucas, a novelist from North Carolina, RMU's first visiting writer, and Indie Book Award winner; Youngstown grit lit writer Bill Soldan; and RMU professor emeritus Jay Carson. After the featured readers, there will be an open mic for audience members to share their creative works. Please join us as we celebrate the end of academic year 2021/22 with an interactive literary event!

Mark your calendars! The Peach Truck Tour will be making two stops at the UPMC Events Center this summer - June 30 and July 27.  The Peach Truck Tour brings hand-picked fresh summer peaches to cities all summer long. All RMU faculty and staff have the opportunity to pre-order and utilize a discount code!  Discount codes: 22LOCATIONEMPLOYEE for $3 off each box - no minimum requirement and 2022BULKTOUR for $5 off each box when ordering 24 boxes or more. To receive the discount, enter the code into the 'coupon' section upon checkout. Orders must be placed five days prior to the tour stop. To order or for more information about the Peach Truck Tour, visit https://thepeachtruck.com/.
Upcoming Concerts 
CHEER Live, July 12
Kehlani, August 16
Cody Jinks, August 20
Why Don't We, August 29
Conan Grey, September 22
Gabriel "Fluffy" Iglesia, October 14 and 15. (Please note the new dates. All tickets will be honored.)
Bring Me the Horizon, October 16
All concerts are at the UPMC Events Center. Go to www.upmceventscenter.com for more information.