Newsroom
Robert Morris University
The Minuteman - 8/19/2022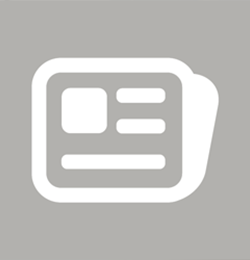 News
A partnership between RMU and MECCO, a Cranberry Township business, to research welding plastics with the use of lasers is the winner of the 2022 Carnegie Science Award for Exemplary Educational/Corporate Collaboration. The university-industry collaboration has resulted in the design and construction of two flexible experimental welding platforms and has produced definitive strength data for welds while exploring the types of plastics that can be welded. It has also generated thermal models to avoid damage thresholds, produced process optimization methods, and designed a generic test vessel that can be welded to measure shear strength, tensile strength, and verify a hermetic seal. So far 29 RMU students have taken part in the project, which recently was given a $68,000 state grant from the Pennsylvania Department of Community and Economic Development Manufacturing PA Innovation program. Ben Campbell, associate professor of engineering, is the faculty member overseeing this partnership. Read more here. 

The announcement of our new president dominated headlines, as you can see from the latest edition of RMU in the News. (And don't forget that President Michelle Patrick's inauguration will kick off Homecoming weekend on October 7. See the details for this weekend to remember here.)
Events
All faculty and staff are encouraged to attend this year's Matriculation Ceremony at 3 p.m. Thursday, August 25, at the UPMC Events Center. Matriculation represents our new students' official welcome into the RMU community, and it is an opportunity for the university to showcase to the Class of 2026 and their families the excellent academic experience that will launch them into great careers and great lives. Everyone is encouraged to wear a red shirt (a red RMU shirt, if you have one) to distinguish us as faculty and staff. And afterwards, head over to the North Athletic Complex to see the RMU women's soccer team take on Mount St. Mary's, and get yourself some free Kona ice! 

The Career and Professional Development Center will be hosting the RMU Fall 2022 Career Fair at the UPMC Events Center (Conference Room level) on Tuesday, September 20, 2-5 p.m. As many as 85 top employers of the region will be participating. Professional headshots for students will be available at no cost. Please encourage your students to attend! Student registrations begins August 29 via Handshake.
Upcoming Concerts 
Cody Jinks, August 20
I Prevail, September 11
Conan Grey, September 22
Earth, Wind & Fire, October 8 (Homecoming weekend!)
Blue's Clues and You! Live on Stage, October 13
Gabriel "Fluffy" Iglesia, October 14 and 15. (Please note the new dates. All tickets will be honored.)
Bring Me the Horizon, October 16
Spy Ninjas Live, October 27
Trey Anastasio Band and Goose, November 15
All concerts are at the UPMC Events Center. Go to www.upmceventscenter.com for more information.