Professional Accounting Organization Week!
Four unique presentations from the IMA and IIA - don't miss these opportunities to learn different career choices in accounting!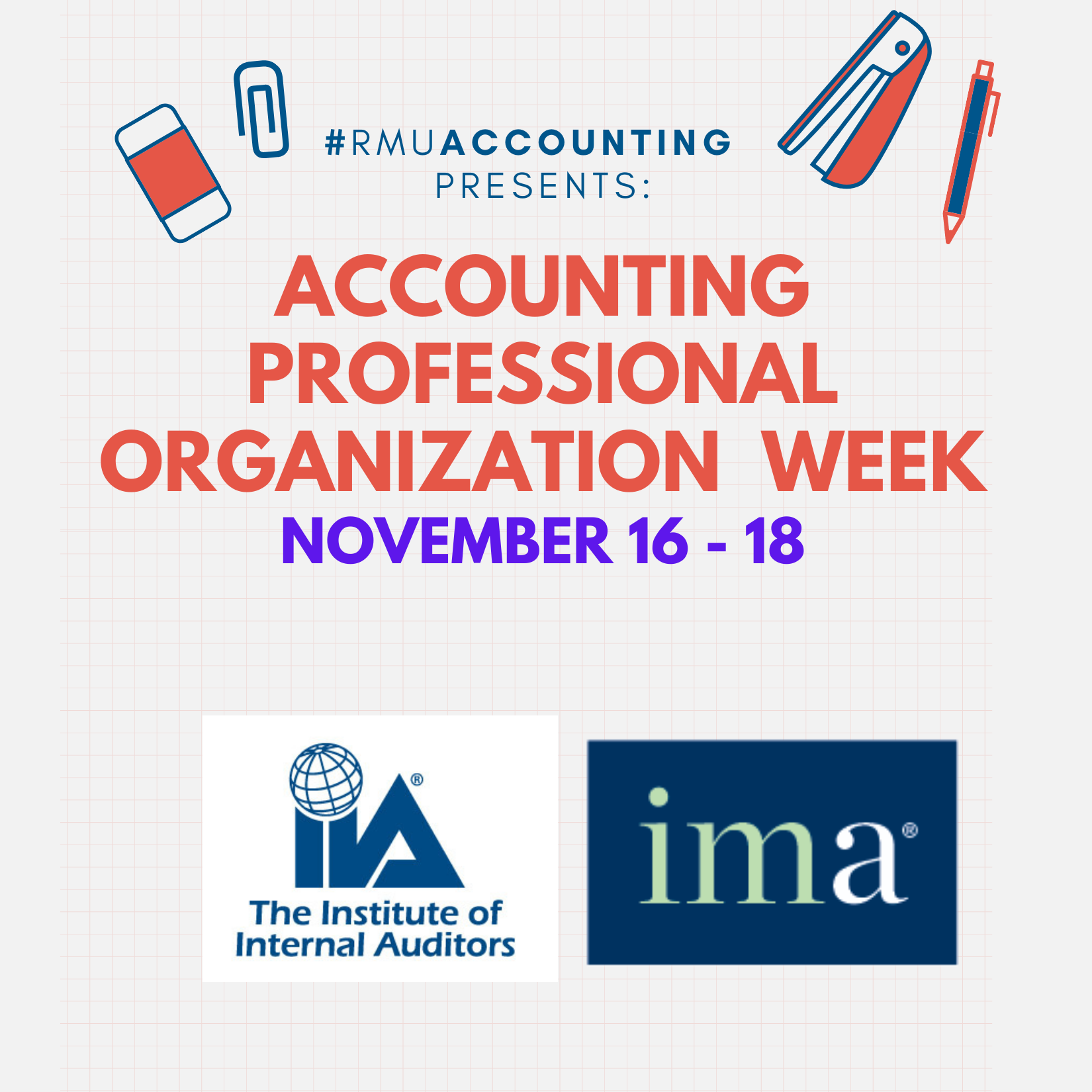 The RMU Department of Accounting and Taxation will be hosting a Professional Organization Week from 11/16 – 11/18, sponsored by the Institute of Management Accountants and The Institute of Internal
Auditors. Speakers include professionals from BNY Mellon, Ansys, PAHO/WHO Federal Credit Union, and Schneider Downs.
Sessions Include:
Eligible for SET credit towards the Professional Development Portfolio.