Economics Professor Wins Award for Research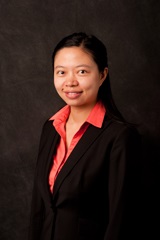 The Lincoln Institute of Land Policy has awarded a grant to Dr. Zhou Yang for her project, 
"A Modern Approach to Land Valuation: An Application of Artificial Neural Networks" to study land valuation techniques, with the goal of enabling public officials to produce more accurate and reliable estimates of property values in a timely manner.   
The advancement of information technology within the last decade has enhanced the uptake of modern mass appraisal methods, and Dr. Yang's project utilize artificial neural networks to estimate land value. This technique can process complex nonlinear relationships, a major advantage. In addition, studies have shown that artificial neural network models tend to provide greater predictive accuracy than conventional models. 
 
The grant is the David C. Lincoln Fellowship in Land Value Taxation, which supports major research projects in land value taxation.