Rune, RMU's literary magazine, 2020 edition is out!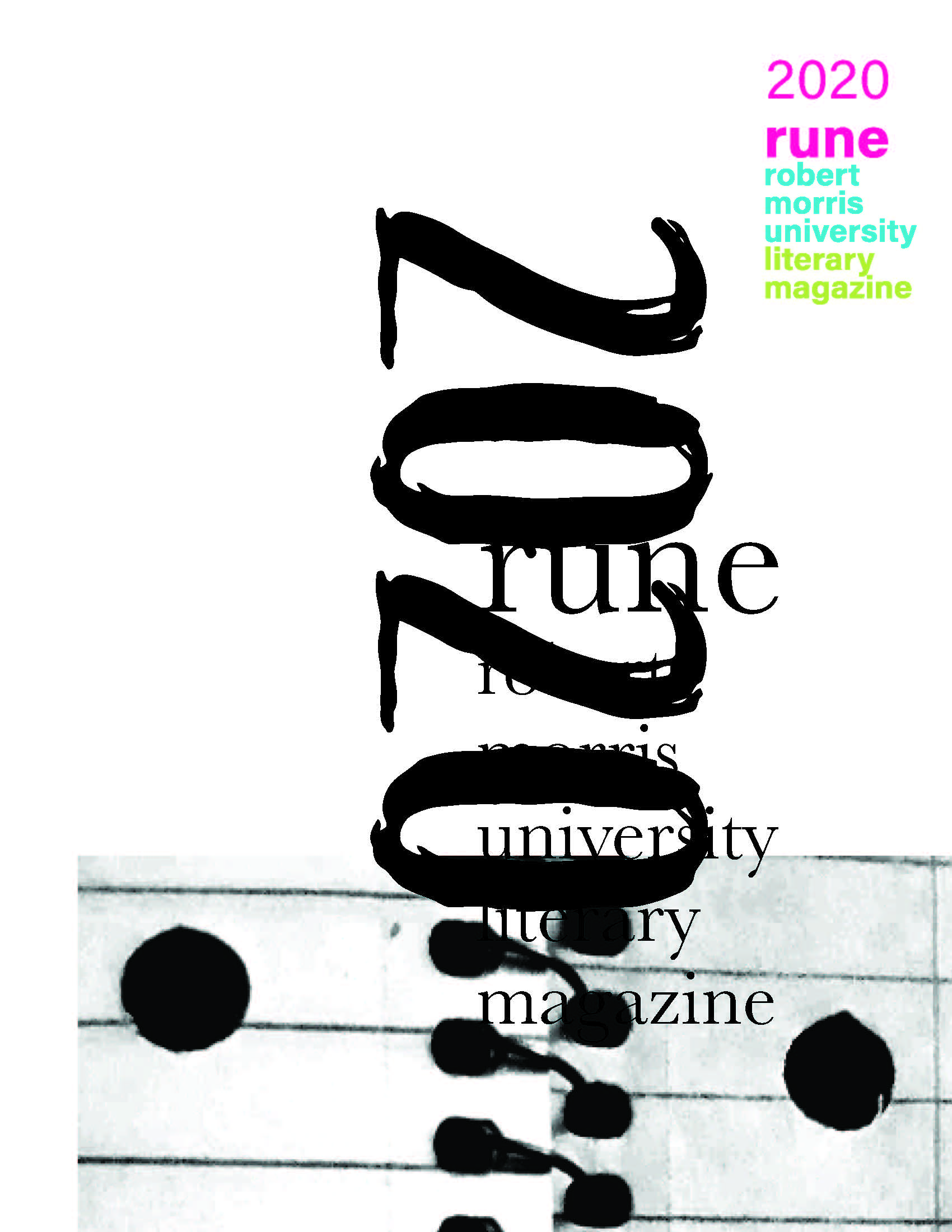 The 2020 edition of Rune, the literary magazine of Robert Morris University, is out!  Run by students, published by the English and the Humanities Department, and with contributions from all over campus and the Pittsburgh region, this year's edition features original works of photography, art, poetry, and prose. 
Under Editor-in-Chief Jonah Hoy, a history major, the journal published under the difficult conditions of separation caused by the covid pandemic. 
Read the written works and explore photography from writers and artists all in our region and all over the world in this year's edition. The magazine includes poems by English major Hadeel Alameer, RMU Alumna Sabine Cherenfant, and Professor Emeritus Jay Carson, as well as photos by Early Childhood and Special Education major Nicole Brautigam. 
Congratulations to all the students who published in this year's edition, including Editor Jonah Hoy, as well as Design and Layout Editor Amanda Beuchat, Associate Editors Julie Ceoffe and Danielle Connors, and Communications Editor Zachary Somma, on a job well done.