Apply Today
The B.S.N. in Nursing helps students develop strong technical skills as well as the clinical judgment and critical thinking necessary to succeed in the rapidly changing healthcare system. Clinical experiences are conducted in community and hospital settings. The program offers two different tracks of study: one for high school graduates without a college degree or R.N. licensure, and another for students who already hold a baccalaureate degree in other fields, such as science, humanities or business. For those seeking their B.S.N. as a second degree, the program can be completed in 15 months.
Following completion of the degree, students are eligible to take the National Council Licensure Examination (NCLEX) required for practice as a registered nurse.
The Bachelor of Science in Nursing, the Master of Science in Nursing and the Doctor of Nursing Practice (DNP) programs in the School of Nursing and Health Services are accredited by the Commission on Collegiate Nursing Education.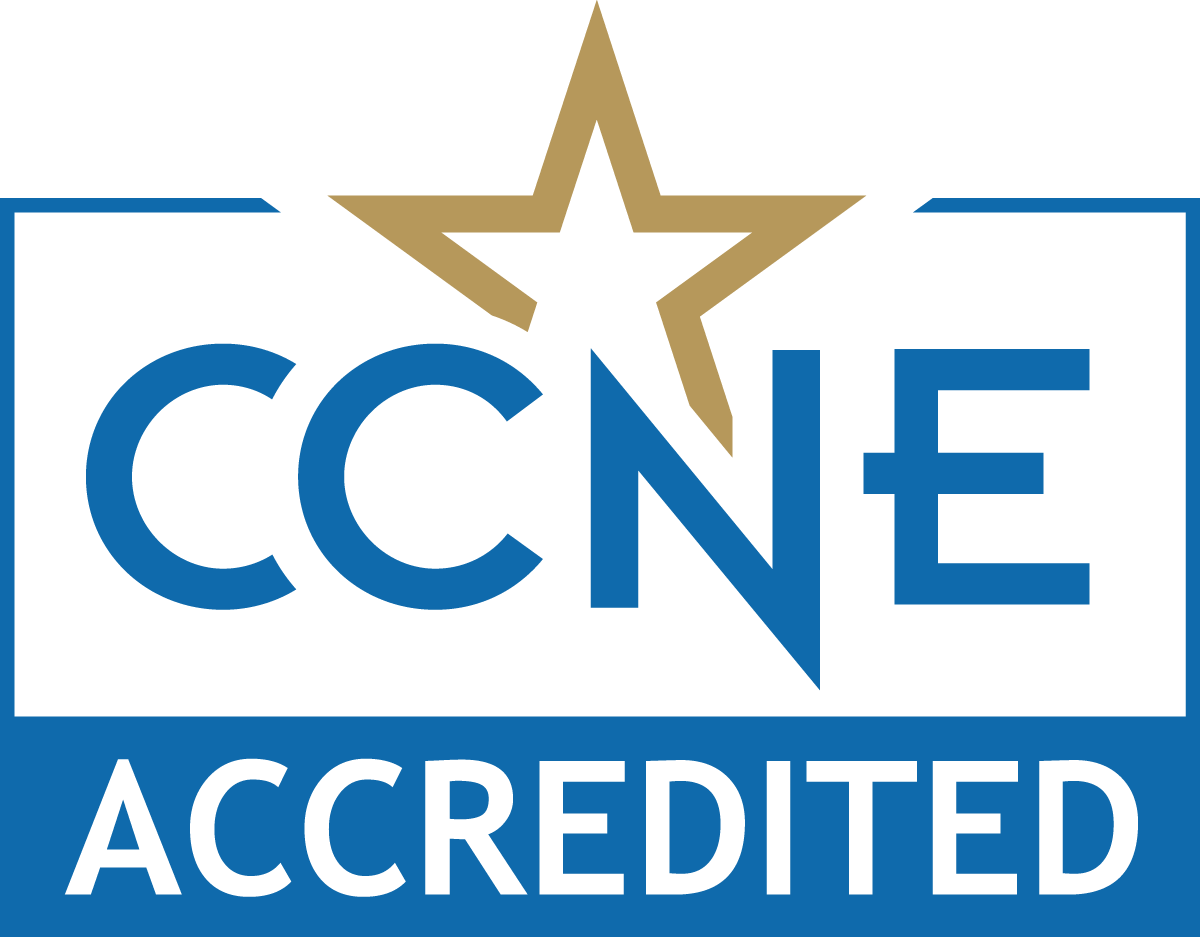 Contact Information
Donna McDermott, PhD, RN, CHSE
Department Head, Nursing
mcdermott@rmu.edu
412-397-6056 phone
Katrina A. Pyo PhD, RN, CCRN
BSN Program Director
pyo@rmu.edu
412-397-6812 phone
4-Year Course Plan

Freshman Year, Fall

BIOL1210 Anatomy & Physiology I
BIOL1215 Anatomy & Physiology I Lab
PSYC1010 General Psychology
BIOL1050 Concepts & Controversies in Nutrition
CSEN1010 or CSEN1020 Communication Skills 1 or 2
FYSP1000 First Year Studies Seminar
MATH0900 or MATH1010 or MATH1050 or Open Elective

Freshman Year, Spring

BIOL1220 Anatomy & Physiology II
BIOL1225 Anatomy & Physiology II Lab
NURS2010 Introduction to Professional Nursing
PSYC 3550 Human Growth & Development
BIOL2370 Microbiology
BIOL2380 Microbiology Lab
CSEN1020 or CSCM1030 Communication Skills 2 or 3

Sophomore Year, Fall

HUMA1010 Humanities: Art & Music
SOCI1010 or SOCI1020 Sociology
NURS2015 Pathophysiology
NURS2020 Nursing Assessment & Health Promotion
NURS2021 Nursing Assessment & Health Promotion LAB
CSCM1030 or CSCM2050 Communication Skills 3 or 4

Sophomore Year, Spring

NURS3015 Foundations of Nursing Practice
NURS3016 Foundations of Nursing Practice LAB
NURS3030 Pharmacology for Health Professionals
ECON1010 Survey of Economics
CSCM2040 Communication Skills 5
Open Elective

Junior Year, Fall

NURS3020 Management of Adult I
NURS3021 Management of Adult I Clinical
STAT2110 Statistics
Literature (core choices)
History/Political Science (core choices)

Junior Year, Spring

NURS3050 Nursing Care of Mothers, Newborns & Families
NURS3051 Nursing Care of Mothers, Newborns & Families Clinical
NURS3055 Nursing Care of Children & Families
NURS3056 Nursing Care of Children & Families Clinical
NURS3060 Nursing Ethics
INFS3440 Health Care Information System

Senior Year, Fall

NURS4015 Community Health/Health Promotion Theory & Practice
NURS4020 Advanced Management of Adult II NURS4021 Advanced Management of Adult II Clinical
NURS4025 Nursing Care of Psychiatric Clients
NURS4026 Nursing Care of Psychiatric Client Clinical

Senior Year, Spring

NURS2060 Nursing Care of the Aging Adult
NURS3040 Nursing Research
NURS4032 Transition to Professional Nursing
NURS4035 NCLEX Licensure Preparation
NURS4041 Preparation for Professional Practice
Sample Courses:
These are some of the classes for students in this academic program:
Introduction to Professional Nursing
Nursing Care - Children & Families
NCLEX Licensure Prep Success
Communication Skills, Economics, Humanities, History, Sciences, etc.
Top Employers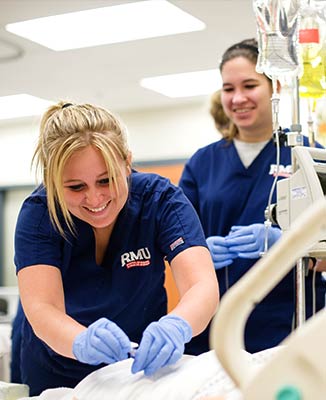 School of Nursing and Health Sciences
More than ever before, today's complex healthcare environment needs skilled clinicians,  expert communicators, and good people. Our students are about more than a major.
Visit School Site