Organizational Leadership B.S.
Apply Today
The B.S. in Organizational Leadership is concentrated on the process of influencing others and adapting to change. It covers aspects such as ethical behavior, organizational culture and global perspectives, purposeful communication, and the use of information for making decisions, planning goals, and implementing strategies. Students learn and practice how leaders recognize opportunities and motivate others, and how followers choose leaders.
Graduates go on to careers in administration, management, and entrepreneurial ventures in corporate, government, military, and nonprofit organizations. Jobs include corporate trainer, employee relations representative, personnel manager, project leader, and supervisor.
Contact Information
Petros Malakyan
Department Head
malakyan@rmu.edu
412-397-6302 phone
Wheatley Center 211
Sample Courses:
These are some of the classes for students in this academic program:
Leading Virtual Teams & Organizations
Collaboration & Teams
Power, Influence & Decision Making
Organizational Leadership
Communication Skills, Economics, Humanities, History, Sciences, etc.
Top Employers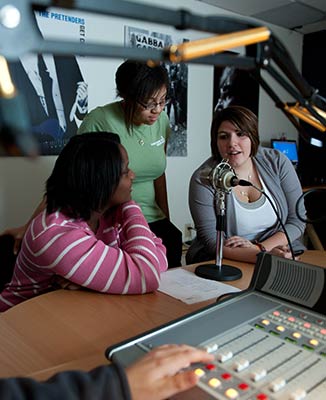 School of Communications and Information Systems
Focus on delivering information in a way that makes an impact. Create images that capture attention, compose words that inspire, and design technology that changes how we live.
Visit School Site