Alum of the Month: Drew Hurt '93
The healthcare CFO and dad to a special needs teen is helping students who want to work in home healthcare.
When Drew Hurt '93 started researching colleges, he knew he wanted to attend an NCAA Division I school. An avid sports fan, he was familiar with the Colonials basketball team's success and the university's respected sport management program. "I wanted to find a way to combine business and sports," says Drew.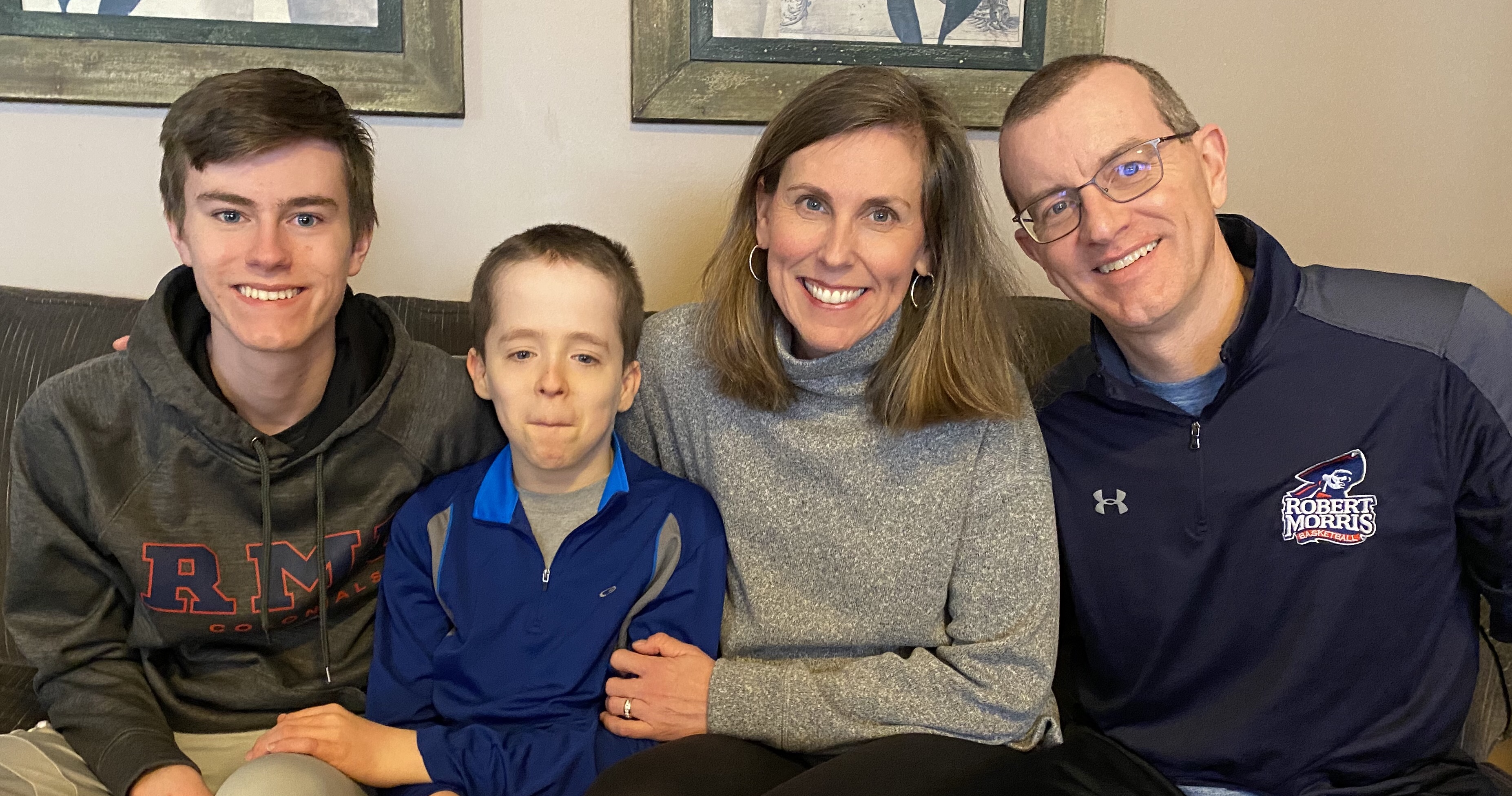 That changed during his time as an undergrad, when the Coudersport native became more interested in the business side of things — accounting and finance in particular. Drew has since gone on to build a successful career in finance that has spanned more than 25 years.
This past fall, he became chief financial officer of Phoenix Physical Therapy in Cranberry Township, a provider of physical and occupational therapy in 140 outpatient clinics across 11 states. 
Drew credits much of his professional success to what he learned while at RMU. Now he wants to help forge a similar path for others. Recently he made a substantial pledge to the Colonial Success Fund to create an income share agreement, or ISA, a new form of financial aid to help students reduce the amount they need to borrow through traditional college loan sources.
Starting this fall, two ISAs worth $5,000 each will be reserved for RMU students who plan to work in home healthcare. It's a subject Drew holds close to his heart. His youngest son, Emmett, is a teenager with special needs who requires home healthcare due to a rare chromosome disorder.
"My wife Stacy and I are big advocates for healthcare workers," Drew says. "My mother was a nurse, and my wife is a Stage 4 colorectal cancer survivor. Not only do we see this as an opportunity to give back and assist RMU students, but we are also hoping it will create a great resource for other special needs families who have caregiving needs."