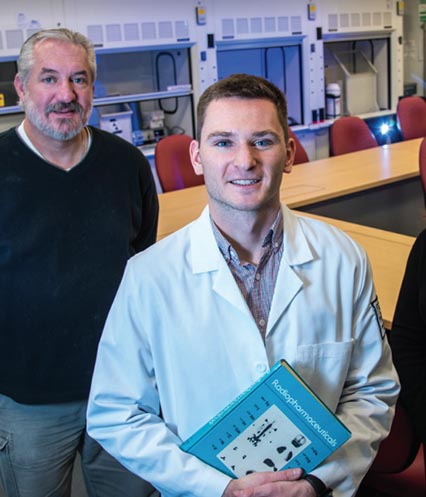 "I am a purposeful person, and this school gave me purpose."
Andrew Birk stretched beyond his studies as a nuclear medicine technology major at the School of Nursing and Health Sciences, and people noticed. He received the university's 2017 Presidential Transformational Award, given annually to one graduating senior who has been transformed personally and has contributed to the transformation of the university in a meaningful way.
Andrew founded the campus chapter of Bringing Hope Home, a nonprofit that works to give emotional and financial support to families struggling with a cancer diagnosis. Bringing Hope Home won $10,000 from the Pittsburgh Penguins Foundation for its #Pens4Purpose social media contest. Andrew also served as a community advisor for residence life, was in Alpha Chi honor society, and made dean's list every year. He presented his published research at a conference and passed his nuclear medicine certification exam before graduating. With that record, as well as an internship at the Cleveland Clinic, it is not surprising that Andrew has had several job offers. Now he is working full time at a large hospital while enrolled in RMU's health services administration online program as a graduate student.