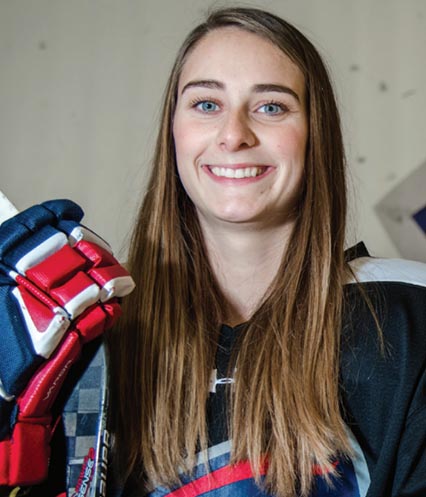 "Attending a smaller private university with manageable class sizes has been a key to my success in the classroom."
Robert Morris University was the culmination of a dream for Natalie Fraser. The native of Ottawa had set her sights on playing NCAA Division I college hockey at a Division I school ever since she was a little girl. As a criminal justice major, she was especially concerned that her coursework be grounded in the real world. Her classes have given her a firsthand glimpse at the processes and procedures she'll use throughout her career in police work, especially a hands-on investigations class.
Despite the already packed life of a student athlete, last summer she interned with the Royal Canadian Mounted Police, and says RMU coursework in topics such as surveillance, emergency response, child exploitation, and behavior analysis benefited her during an internship that exposed her to real-world police situations, technology, and equipment.