Newsroom
Robert Morris University
10 Questions with Jennifer Heppel M'93
We talk with the former figure skater and hockey player, who is now the commissioner of the NCAA Patriot League.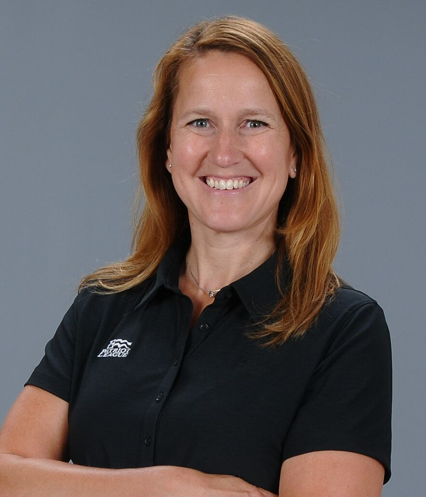 "When Robert Morris plays outside the Patriot League, I root for them"
What positives are happening in college athletics?
What we are seeing in studies is that former student athletes are more likely to thrive after college. It's particularly true among women. To be able to quantify and talk about these life-long benefits is exciting to me.
Does having women as coaches and top administrators help women's athletics?
Without a doubt. There is value for student athletes, male and female, to see women in positions of power, to know what opportunities are out there.
What's the secret to producing winning athletes who are also successful in the classroom?
Our coaches and administrators recruit students who want the four-year degree from that institution, not just somebody who comes to play the sport. There really is a balance between athletics and academics.
What do you think of the Army-Navy rivalry?
Any time those two institutions play, it's just a great event. I'm very careful to remain neutral. It's exciting watching Army winning the last two football games after Navy having such a stretch.
Paying student athletes is under debate. How might this change college sports?
There may be a separation of those schools who, if allowed to do so, are going to offer the money that is not tied to the educational experience. For schools like those in the Patriot League, we say that's not the model.
What other trends in higher education concern you?
The mental health of students is a significant challenge and the NCAA and universities can take a leadership role.
What's your favorite memory of RMU?
I remember when they announced we are going to start football. That was the indication that things are going to be different around here, and not just the campus life. Football pulls the community in as well.
When the Colonials play a team in your conference, what colors do you wear that day?
Patriot League. When Robert Morris plays outside the Patriot League, I root for them.
How do you get your hockey fix?
I still play recreational hockey in an old people beer league. Putting on equipment and getting on the ice is the best kind of therapy.
What is your favorite sports moment?
It's not one moment, but my absolute favorite event is the Olympics, and my dream is sometime to go.