Newsroom
Robert Morris University
ATI Creates Professorship at Robert Morris in Honor of Rich Harshman
It is the university's first endowed professorship and comes on the heels of RMU receiving nearly $1 million from the National Science Foundation.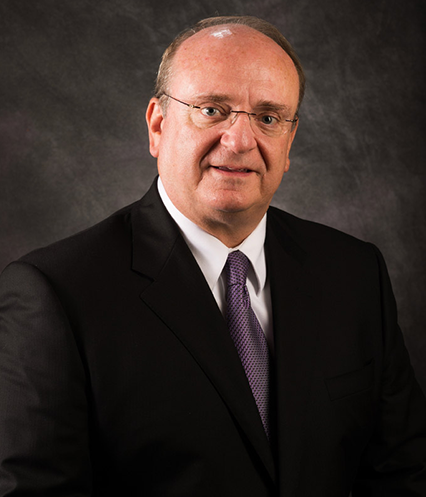 "This endowment will help RMU continue to advance, developing a talent pipeline serving businesses and the region."
Allegheny Technologies Incorporated has given $1 million to Robert Morris University in Moon Township to create the university's first endowed professorship, the Richard J. Harshman Professorship in Accounting.
ATI's gift follows the university receiving a grant of just under $1 million from the National Science Foundation to provide approximately 30 computer and information systems students with $20,000 scholarships, and also help them to finish school and land good-paying jobs or enter graduate programs after graduation.
ATI made its donation to RMU in honor of Harshman, a 1978 RMU graduate who recently retired as ATI president, chairman, and CEO. Harshman is the chairman of the RMU Board of Trustees.
"Rich Harshman is not just a graduate of Robert Morris University. He is Robert Morris University. He is one of Pittsburgh's finest citizens, a tireless advocate for RMU, and among our most generous donors," said RMU President Chris Howard. "We are grateful to ATI for honoring him and for their support of Robert Morris."
The endowed professorship will support salary, research, travel, and scholarly activities for a professor in the Department of Accounting and Taxation in the RMU School of Business. 
"Establishing RMU's first endowed professorship honors a leader who has been a relentless innovator and supporter of Robert Morris University. This endowment will help RMU continue to advance, developing a talent pipeline serving businesses and the region," said ATI Board Chair Diane Creel.
The first in his family to graduate from college, Harshman earned a bachelor's degree in accounting from Robert Morris and went to work as an auditor for Teledyne, a Fortune 100 company and predecessor to ATI. He spent 41 years at ATI, rising to CFO in 2000, president in 2010, and the consolidated top job in 2011. 
"I am humbled to know that on my behalf, the school that gave me such as strong start will continue advancing new teaching techniques in the field of accounting and business. I hope it leads to engaging many talented business students who also have the opportunity to lead and grow businesses that serve the world," said Harshman.
Robert Morris will use the NSF grant to create the CIS Cyber Scholars Program, which will recruit academically talented low-income students transferring to RMU beginning this fall from local community colleges. Transfer students will earn bachelor's degrees from RMU in cyber forensics, data analytics, information science, or computer information systems. Over the next four years, seven or eight students each fall will receive the scholarships.
A student-faculty mentorship program and targeted career development and placement efforts are among the additional support structures funded by the grant. In addition to the scholarships, the NSF grant will fund faculty and research on the program's effectiveness in getting all its students to graduate and find careers in the field.
The CIS Cyber Scholars Program is the second NSF-backed scholarship program at RMU in recent years. The Scholarships in Science, Technology, Engineering and Mathematics (S-STEM) program awarded in 2008 offered $6,000 scholarships to 21 students. The S-STEM scholars were also from underrepresented groups, with 62 percent being first-generation college students and 52 percent female.