Newsroom
Robert Morris University
Gender Gap At Nonprofits Continues to Shrink, But Retirement Crisis Looms, According to RMU Bayer Center Survey
The wage gap between women and men who lead nonprofit organizations continues to shrink, while more and more women hold the top job at large nonprofits, according to the latest wage and benefit survey from the Bayer Center for Nonprofit Management at Robert Morris University.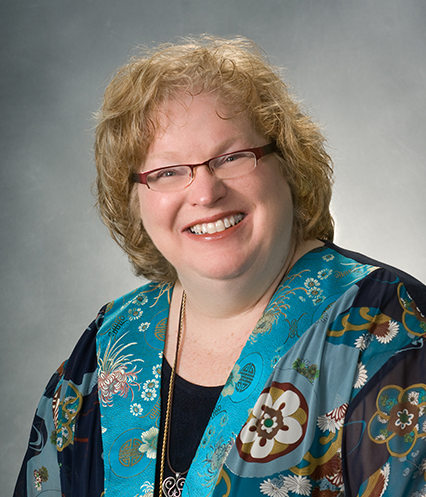 "This is the most comprehensive study of nonprofit employment over time in our state and in our region."
The Bayer Center has conducted its survey of the nonprofit workforce in southwestern Pennsylvania every other year since 2002. The survey examines the composition of the nonprofit workforce in the Pittsburgh region, compensation and benefit levels, and the wage gap between men and women in leadership positions at nonprofit organizations. 
"This is the most comprehensive study of nonprofit employment over time in our state and in our region," said Peggy Outon, executive director of the Bayer Center and assistant vice president for community engagement and leadership development at Robert Morris.
The latest survey reported on compensation and benefits practices at 188 nonprofit organizations as of Oct. 1, 2018, and found that for every dollar a male chief executive is paid, a woman in the top job is paid 82 cents. That's a slight improvement over the previous year, when women earned 81 cents for every dollar paid to men. However, the gap has shrunk steadily since 2006, when women were paid only 63 cents for every dollar earned by men. 
Another sign of progress is that women are increasingly likely to lead the largest nonprofit organizations. Fifty-nine percent of chief executives at organizations with annual budgets in excess of $15 million are women, while 58 percent of all female executives in the nonprofit workforce are female. 
"When we started this study in 2002, women were more likely to run smaller organizations, but I think we're seeing that distribution shift as more and more women are leading larger organizations," said Carrie Tancraitor, associate director of the Bayer Center.
Looming on the horizon for the region's nonprofit workforce is a surge in retirements for which the sector appears to be ill-prepared. Nearly half of the employees in the survey sample are over the age of 55, with one-third expected to retire within the next five years. Meanwhile, 24 percent of employers surveyed offer no retirement benefits, and 26 percent report having no transition plans for when their employees leave. 
Outon, however, remains optimistic for the future of the nonprofit community in the Pittsburgh region.
"My optimism comes from my long belief in the resourcefulness and commitment of people in the nonprofit sector to persevere and deliver on mission because that is what brought them to the work in the first place," said Outon. "Nonprofits have a workforce that gets it done in spite of constant challenges of money and adequate staff."