Newsroom
Robert Morris University
The Minuteman - 5/6/2022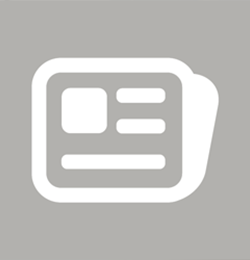 News
RMU has named actuarial science major Shannon Davis the recipient of th 2022 Presidential Transformational Award, the university's highest honor for an undergraduate student. Davis is graduating after having put her college career on hold for eight years owing to a rare medical condition that cost her both her legs. You can read more of her extraordinary story here. In addition, this year, RMU gave its Rising Star Award, which also goes to a graduating senior, to two high-achieving students: Kristen Davis and Jonathan Guaetta.

Recently, the School of Engineering, Mathematics and Science held its annual Student Recognition Awards Ceremony in the Westinghouse Room of Yorktown Hall.  A number of students were honored at this ceremony:     

Dean's Scholar Awards:   Patrick Connolly (Manufacturing Engineering
                                            Shannon Davis (Actuarial Science)
                                            Andie Mapel (Biology, Pre-Med Concentration)
                                            Viktoria Probeck (Actuarial Science)
                                            Christopher Tinney (Engineering, Industrial Concentration)

Engineering Biomedical Concentration Award: Jeffrey DeGrosky
Engineering Mechanical Concentration Award: Evia Nelson
Engineering Mechanical Concentration Award: Madyson Orlando-Jepsen
Engineering Software Concentration Award: Maggie Dzuka
Outstanding Actuarial Science Major Award: Brandon Byer
Outstanding Statistics and Data Science Major Award: Jayme Sanner
Outstanding Biology Major Award: Matthew Kramer
Outstanding Environmental Science Major Award: Alana Reynolds

Robert Morris University Class of '79 alumnus Kevin Colbert '79, general manager of the Pittsburgh Steelers, is speaking at RMU's commencement ceremonies this weekend. Colbert will give the commencement address at the graduate ceremony today, Friday, May 6, at 4 p.m. on campus in the UPMC Events Center. Approximately 150 students will receive master's and doctoral degrees at that ceremony.

The undergraduate ceremony will be held Saturday, May 7, at 9:30 a.m., and 525 students will receive bachelor's degrees at the event. The undergraduate commencement speaker will be Richard J. Harshman, director of PNC Financial Services Group and Ameren Corporation and chair of the Pittsburgh Cultural Trust. Harshman is an RMU alumnus and the former chair of the university Board of Trustees, and former chairman, president and CEO of Allegheny Technologies Incorporated (ATI). Read more here.

Any RMU employee (or their dependents) who live in Washington County are eligible to apply for the Jack B. Piatt Scholarship through the Southpointe CEO Association, of which RMU is a member. The scholarship is open to anyone attending a post-secondary, college, post-graduate, or technical school. Click here for details.
Editor's note -- With the end of the spring semester, the Minuteman will commence (see what we did there) its summer publication schedule, updating the newsletter once every two weeks. Weekly publication will resume August 26.
Upcoming Concerts 
CHEER Live, July 12
Gabriel "Fluffy" Iglesia, October 14 and 15. (Please note the new dates. All tickets will be honored.)
All concerts are at the UPMC Events Center. Go to www.upmceventscenter.com for more information.