Newsroom
Robert Morris University
The Minuteman - 6/3/2022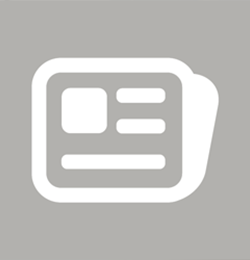 News
A new $68,000 state grant will fund an ongoing laser research project involving RMU students and MECCO, a Cranberry Township laser technology firm. The initiative, which investigates the use of lasers to weld together plastics, is one of 36 student research projects at 17 universities statewide to receive a total of $2.3 million in grants through the Manufacturing PA Innovation program, which funds university-industry partnerships. So far 29 RMU students have already taken part in the plastics welding research, which began in 2017. Read more here.

Allison Kurtz, a statistics and data science major, has earned a prestigious Science, Mathematics, and Research for Transformation (SMART) Scholarship from the U.S. Department of Defense. The award provides full tuition for up to five years, mentorship, summer internships, a stipend, and full-time employment with the Department of Defense after graduation. The unique opportunity offers students hands-on experience at one of over 200 innovative laboratories across the Army, Navy, Air Force, and larger Department of Defense. Read more here.

Two RMU students won medals during the Spring 2022 National Cyber League (NCL), an all-virtual cybersecurity competition open to high school and college students. Junior cybersecurity majors Garrett Flayer and Talal Baqazi won a gold medal and a silver medal, respectively. They were among six students to compete in the NCL from the INFS3230 Networks class taught by Ping Wang, a university professor of computer and information systems and cybersecurity.

On May 20-21, RMU's Center for Innovation and Outreach hosted the National Robotics Championship at the UPMC Events Center.  More than 1,000 students and teachers attended the two-day battle bot competition. Thirty-four of the highest ranked high school robotics teams attended from across the country. RMU Engineering students helped to assemble the two battle arenas and during the opening ceremonies, attendees received a warm welcome from Interim President Michelle Patrick and Chief Innovation Officer (and SEMS dean) Maria Kalevitch.  Engineering faculty Luis Monterrubio, Cesar Poveda, and Sushil Achayra helped with team documentation and interviews. The staff of the Center for Innovation and Outreach chose and awarded the Best Engineered Bot and the Innovation Award. Arif Sirinterlikci, university professor of industrial and manufacturing engineering, and Lab Engineer Gabe Cottrell offered team tours of the Engineering Department labs. The winning team was Cochranton High School with the bot named DEATH PUNCH. A huge thank you to all of the volunteers, faculty, and staff who helped make this inaugural event an amazing success!

Fifth-year Keturah Hunter of the RMU track & field team was named to the 2022 Horizon League Outdoor All-Academic Team Thursday. Part of the integrated program at RMU, Hunter is pursuing a Master of Science degree in engineering management and has maintained a cumulative grade point average (GPA) of 3.92. A total of 20 student-athletes were named to the 2022 #HLTF Outdoor All-Academic Team, while six more were tabbed as honorable mention in voting by Horizon League faculty athletic representatives. It marks the second academic honor of the spring for Hunter, who was also named to the 2022 #HLTF Indoor All-Academic Team in March. Read more here.
Upcoming Concerts 
CHEER Live, July 12
Kehlani, August 16
Why Don't We, August 29
Gabriel "Fluffy" Iglesia, October 14 and 15. (Please note the new dates. All tickets will be honored.)
Bring Me the Horizon, October 16
All concerts are at the UPMC Events Center. Go to www.upmceventscenter.com for more information.