Newsroom
Robert Morris University
The Minuteman - 7/8/2022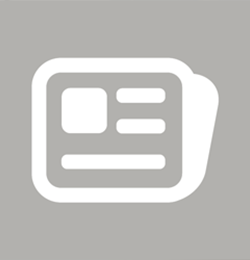 News
The RMU Board of Trustees has named Michelle L. Patrick the ninth president of Robert Morris University and the first woman to serve as the university's president. Patrick had served as interim president since April, and had been dean of the School of Business since 2016. Under Patrick's leadership, the school achieved reaffirmation of its prestigious AACSB accreditation; developed innovative new certificate and degree programs; launched the Center for Sales Excellence and the Rockwell Fellowship in Entrepreneurship and Innovation; and re-established the Massey Center for Entrepreneurship and Innovation. Each of these initiatives provides students with valuable real-world experiences and have strengthened RMU's ties to the regional business community. Prior to joining RMU, Patrick served as dean of the College of Business and Public Management at West Chester University of Pennsylvania. Read more here.

RMU has added a new standard of quality to its already impressive reputation in business with the accreditation of its accounting program by AACSB International. The RMU School of Business is already accredited by AACSB, the longest‐standing and most recognized accreditation body for schools of business. Supplemental accounting accreditation from AACSB signifies RMU's commitment to strategic management, learner success, thought leadership, and societal impact of its accounting program. Of the 27 Pennsylvania business schools in Pennsylvania accredited by AACSB, RMU is one of only four with specific AACSB accreditation of their accounting programs. Read more here.

Fortune magazine ranks RMU 8th out of 20 universities in its inaugural Best Online Master's Programs in Cybersecurity. The ranking is based on the average undergraduate GPA of its enrolled students;  acceptance, retention, and graduation rates; and the size of the most recent graduating class.

RMU is pleased to welcome back Victor Khroul from Russia as our Summer 2022 Rooney International Visiting Scholar. He was last here in 2014 and is being hosted by the School of Informatics, Humanities and Social Sciences. Most recently, Khroul was an associate professor and chair of the Sociology of Mass Communications in the journalism faculty at Lomonosov Moscow State University and professor in the School of Media, Faculty of Communications, Media, and Design, at the Russian Higher School of Economics. His research focuses on media and propaganda studies, journalism ethics, mediatization of religion, audience news literacy, and humor studies. Khroul is the author of "Religion and Media in Russia" monograph book and over 70 publications in Russian and English, as well as the founding editor of the "Media and Religion" book series. Khroul is pursuing research on Russian propaganda in the U.S. media with faculty host Anthony Moretti, head of the Department of Communications and Organizational Leadership and associate professor of communication.
Events
The Peach Truck Tour will be making one more stop at the UPMC Events Center this summer, on July 27.  The Peach Truck Tour brings hand-picked fresh summer peaches to cities all summer long. All RMU faculty and staff have the opportunity to pre-order and utilize a discount code!  Discount codes: 22LOCATIONEMPLOYEE for $3 off each box - no minimum requirement and 2022BULKTOUR for $5 off each box when ordering 24 boxes or more. To receive the discount, enter the code into the 'coupon' section upon checkout. Orders must be placed five days prior to the tour stop. To order or for more information about the Peach Truck Tour, visit https://thepeachtruck.com/.
Upcoming Concerts 
CHEER Live, July 12
Kehlani, August 16
Cody Jinks, August 20
Why Don't We, August 29
I Prevail, September 11
Conan Grey, September 22
Gabriel "Fluffy" Iglesia, October 14 and 15. (Please note the new dates. All tickets will be honored.)
Bring Me the Horizon, October 16
Spy Ninjas Live, October 27
All concerts are at the UPMC Events Center. Go to www.upmceventscenter.com for more information.