Newsroom
Robert Morris University
RMU, Sheetz Team Up to Help Sheetz Employees Earn a College Degree at Little or No Cost
Robert Morris University has reached an agreement with Sheetz, one of America's fastest growing family-owned and operated convenience store chains, for its employees to earn a college degree at a deep discount.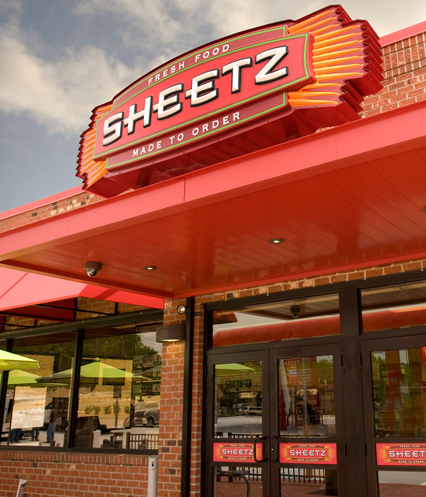 All of Sheetz's full-time and part-time employees are eligible, and they may choose from among RMU's certificate, bachelor's, or master's degree programs – including those offered fully online. The exclusive tuition discount that RMU will provide Sheetz employees, coupled with Sheetz's existing tuition assistance benefits, means that many workers will pay little or nothing out-of-pocket to earn a college degree.
RMU will provide Sheetz employees dedicated student support services including enrollment and retention counseling. Sheetz employees are eligible for this program effective immediately. 
"Sheetz cares about providing high-quality educational opportunities for our employees. We are so excited to partner with Robert Morris University," said Sarah Piper, manager of employee engagement programs at Sheetz Inc. 
The agreement with Sheetz is part of an initiative at RMU to provide talent development and professional education to employers throughout Pennsylvania, and to ensure that a college degree is affordable and accessible to anyone, no matter where students are in their professional journey. 
"RMU aims to be a preferred strategic partner for corporations and other organizations in the Pittsburgh region and beyond," said RMU President Chris Howard. "We applaud Sheetz for the commitment they have made to their employees and the communities they serve."
Over the past three years the university has crafted customized talent and leadership development programs with FedEx Ground, UPMC, the Pittsburgh Penguins, Eat'n Park, PITT OHIO, Koppers, and the Port Authority of Allegheny County. Each program is unique, tailored to the specific needs of the employer and its workforce. 
"We want to ensure that the Pittsburgh region has the well-educated workforce it needs to remain competitive. It is an important part of the RMU mission," said Derya Jacobs, senior vice president for corporate relations and strategic initiatives. "Our agile, consultative approach to building corporate partnerships is truly distinctive."