Newsroom
Robert Morris University
Search Yields New Dean for School of Nursing, Education, and Human Studies
Experienced educator and textbook co-author was formerly a dean at Xavier University.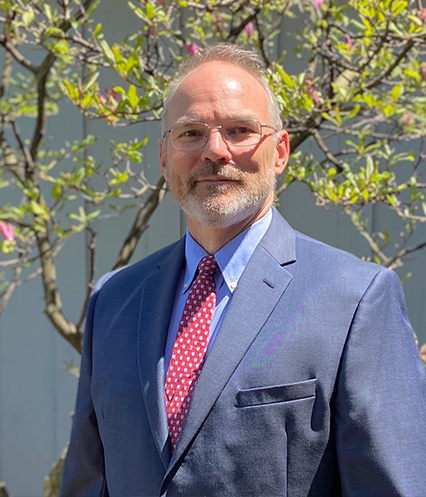 Robert Morris University has announced the selection of D. Mark Meyers to become the next dean of the School of Nursing, Education and Human Studies on June 1.
Meyers is currently a professor of education at Xavier University in Cincinnati and program director for educational administration there. Between 2007 and 2014 he was dean of the College of Social Sciences, Health, and Education at the university, and he led the creation of international partnerships in six countries while overseeing development of more than 30 new programs of study and over $9 million in grant funding.
"I am excited to join the Robert Morris University family at this amazing and complex time in higher education," Meyers said. "The RMU School of Nursing, Education, and Human Studies is uniquely positioned to engage in many opportunities."
Before coming to Xavier, Meyers spent five years as associate dean of the College of Education at Rowan University in Glassboro, N.J. He took that job after five years as an associate professor of education on the faculty at Rowan.
"We are eager to have Dr. Meyers take up his position as a dean at RMU," said Mary Ann Rafoth, university provost. "As an education professor and former dean, I appreciate his work as an award-winning teacher, author and consultant who has been active in the education profession for 30 years."
Meyers is the co-author of several education textbooks, including Teaching: An Introduction to the Profession and Curriculum Leadership: Beyond Boilerplate Standards. He is the editor of the Ohio Journal of Teacher Education and serves on the board of the Ohio Association of Colleges of Teacher Education, and is a site visitor for the Council for the Accreditation of Education Preparation. He is past president of the New Jersey Association of Colleges of Teacher Education.
Meyers's teaching background includes undergraduate and graduate methodology courses, graduate curriculum and foundations courses, instructional technology courses and Doctoral Leadership courses. He designed doctoral courses and cognates in higher education for Xavier's doctoral program in leadership studies and restructured the university's online graduate level offerings in foundations of education.
Meyers also recently taught courses in quality improvement in the healthcare master's program at the University of Cincinnati. He is a former social studies teacher at Clearwater Central Catholic High School in Clearwater, Fla., and received his B.A., M.Ed. and Ph.D. from the University of Florida.