Newsroom
Robert Morris University
Student Team Places Third in L'Oréal National Contest
Three marketing majors made it to the U.S. finals of the Brandstorm competition and bested teams from much larger schools.
A team of three RMU marketing majors won third place nationally in the U.S. finals of a global competition held by L'Oréal focusing on methods of reducing plastic waste in the cosmetic company's product line.
Marketing majors Zack Kutchma, Lizanne Marshall, and Joshua Troiani qualified as one of the ten finalist teams for the May 7-8 finals of L'Oréal's Brandstorm competition. Their competitors all represented larger institutions, including the University of Southern California, University of California-Berkeley, University of Southern California, New York University, Howard University, Drexel University, and the universities of Maryland, Florida, and Wisconsin.
When the team entered the contest in January, they hoped to make it to the finals then scheduled for New York City in May. They achieved their goal of making the finals, although because of coronavirus the contest was held virtually.
"While it wasn't the NYC skyline we had hoped for, the three of us did make it to the USA Virtual Finals. Not only did we make it to NYC, but we were honored to have placed third in the United States," Kutchma said.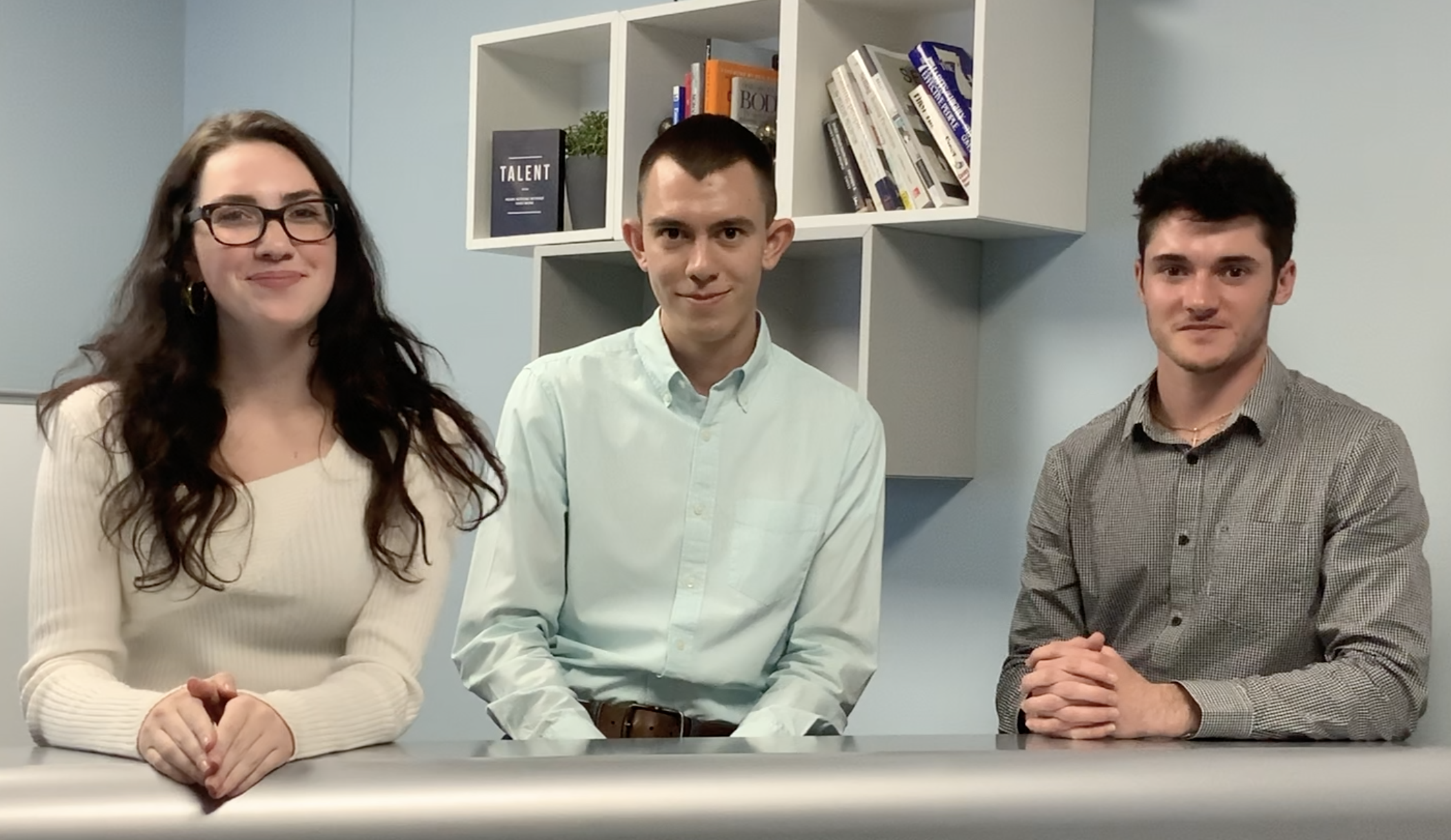 "This has been a dream of mine to be working with L'Oréal," said Marshall. "I am beyond grateful for this amazing experience."
Marshall was working on her resume with Kutchma in January when they came across the Brandstorm competition. They decided to form a team with Troiani, calling themselves the Pittsburgh Plastic Purgers.
The goal of the contest was to build a plastic-less future in the beauty industry. Students had to touch on a variety of different business areas, including consumer insight and behavior, product packaging and design, technology, branding, supply chain and logistics, and more. Not only that, but they tapped into their own networks to vet ideas with numerous industry experts in the respective areas to be sure they delivered a complete end solution.
The competition has been held for 28 years. This year nearly 10,000 teams, with students representing 65 countries, entered for a chance to compete in the worldwide finals in June, originally scheduled for Paris. The winning team is sponsored by L'Oréal for a further three months in a business incubator program.