Information Systems and Communications D.Sc.
Apply Today
The D.Sc. in Information Systems and Communications is a doctoral degree for professionals who conduct research, manage information resources, solve communication or technology-related problems, or educate others in applications of information systems and communications. The three-year interdisciplinary degree program consists of an integrated sequence of seminars and a final research dissertation.
The curriculum is presented in an executive format, allowing students to balance research endeavors with work and family life. Interaction between faculty and students combines a stimulating academic environment and a friendly, supportive cohort structure.
A limited number of one time, needs-based, partial scholarships are available for newly admitted D.Sc students.  Contact the Office of Graduate Admissions for more information and a scholarship application. Call 800-762-0097 or email graduateadmissions@rmu.edu.
Contact Information
David Wood
Director
wood@rmu.edu
412-397-6465 phone
Wheatley Center 308
Sample Courses:
These are some of the classes for students in this academic program:
The Ethnography of Information Systems
The Information Age Organization
Systems Usability Studies, Testing & Design
Top Employers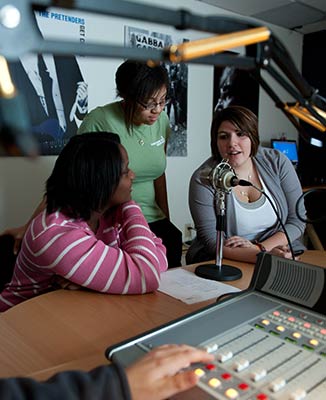 School of Communications and Information Systems
Focus on delivering information in a way that makes an impact. Create images that capture attention, compose words that inspire, and design technology that changes how we live.
Visit School Site