Information Systems Management M.S.
Apply Today
Availability
Available - On Campus
Available - Online
The Master of Science in Information Systems Management degree program at Robert Morris University prepares students to successfully design, develop, implement, and manage information systems. Built on a strong foundation of information technology, the program provides a common body of knowledge and a curriculum appropriate for students with varying backgrounds, skill levels and career goals. 
To help you to develop the knowledge and skills to work with and manage emerging technologies in business and professional settings, the program incorporates oral and written presentation skills, interpersonal skills, ethics, professionalism, and business concepts.
Degree Requirements and Courses

Program Learning Outcomes

Through the program course work, students will learn how to:

Understand the process of organizational decision making and issues impacting organizational decisions.
Apply decision support and data analytics tools and techniques to facilitate management decision making.
Design, model, and apply database technologies to the solution of business problems.
Apply an integrated perspective of information systems within any organizational enterprise and understand the impact of technology on the successful management of information as an organizational resource.
Understand threats and issues surrounding configuration of security components for information systems.
Implement information technology project management techniques and project management software to successfully plan and manage an information systems project.
Implement current information technology tools and techniques to analyze, design, and develop an information system.
Identify concepts and issues surrounding the historic underpinnings of technological development and innovation and the subsequent impact upon internal and external organizational environments using the theoretical framework of systems and diffusion theories for analysis and critique.
Sample Courses:
These are some of the classes for students in this academic program:
Management Information Systems
Managing Software Development
Quality Issues in IT PM
Top Employers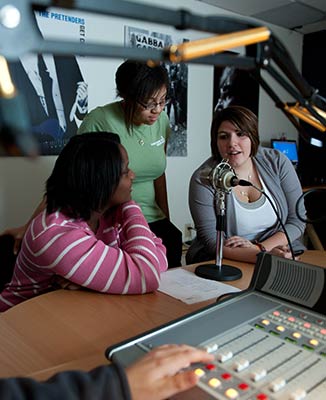 School of Informatics, Humanities and Social Sciences
Focus on delivering information in a way that makes an impact. Create images that capture attention, compose words that inspire, and design technology that changes how we live.
Visit School Site