Cyber Investigations and Intelligence M.S.
Apply Today
The M.S. in Cyber Investigations and Intelligence degree program focuses on the challenges of conducting multifaceted, complex cyber investigations, including the identification, collection, and preservation of criminal and intelligence evidence for prosecution. Cyber crimes are on the rise, increasing the demand for professionals with both technical and investigative expertise. This degree prepares cyber investigators to work at all levels of government and industry. 
The program utilizes a dedicated non-attributed computer lab that is not part of the university's network, allowing students to learn how criminal and state-sponsored actors set up inexpensive yet sophisticated systems. Areas of study also include how to operate under a pretext, gain willing followers and sources, and build a believable online investigative persona.
Sample Courses:
These are some of the classes for students in this academic program:
LINUX for Investigators
Cyber Tradecraft
Deep/Dark Web Investigations
Top Employers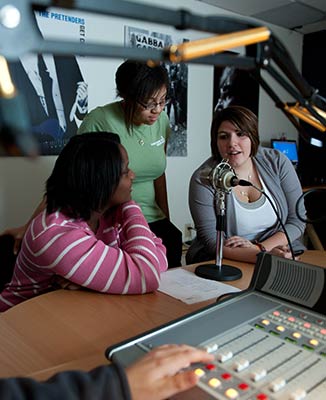 School of Informatics, Humanities and Social Sciences
Focus on delivering information in a way that makes an impact. Create images that capture attention, compose words that inspire, and design technology that changes how we live.
Visit School Site