RMU's Best Friend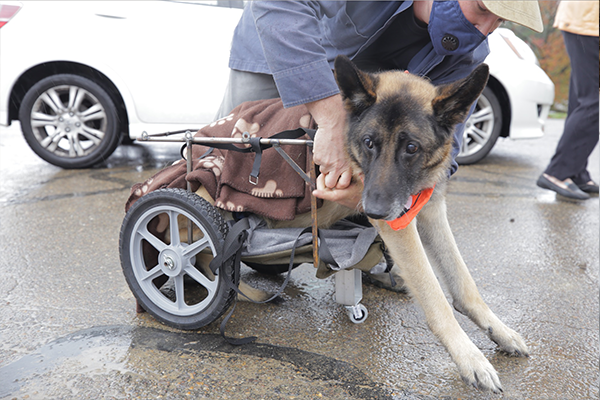 "When we saw the dog and the lady, we could clearly see the problem that they have and the chance for us to help."
Back problems made it hard for Dakota to go for walks with his best friend. So a team of engineering students in the RMU School of Engineering, Mathematics and Science worked with faculty and staff to design a wheelchair for the 12-year-old German shepherd and a custom crane for his owner's vehicle to help him get in and out.
 
That's because RMU knows that old dogs are sometimes the very best dogs.
A $5 million expansion of the John Jay Center will add more laboratory capacity for projects like the one for Dakota. The new facilities will empower students and faculty to collaborate on cross-disciplinary projects more efficiently, propelling RMU to a new level of innovation, entrepreneurship, and teamwork.