Scholar Development
Robert Morris University Office of Scholar Development is dedicated to helping our most ambitious undergraduate students achieve their intellectual and professional goals.
We help students assess their strengths, explore opportunities, and complete applications for graduate school and prestigious national and international awards.  Students are also introduced to undergraduate research and fellowship opportunities in the US and abroad. At the Office of Scholar Development, you'll get help with writing a personal statement, planning a research proposal, requesting recommendations, and preparing for scholarship interviews.
Featured Awards

Below is a sampling of the many awards available to undergraduates and graduates. See this chart to find a comprehensive summary.

BOREN AWARDS FOR INTERNATIONAL STUDY

Boren Scholarships and Fellowships provide funding for U.S. undergraduate and graduate students studying in Africa, Asia, Central and Eastern Europe, Eurasia, Latin America, and the Middle East.  Boren awards require rigorous language study and the majority of Awardees spend a full academic year abroad. In exchange for funding, Boren Award recipients commit to working in the federal government for at least one year after graduation.

https://www.iie.org/Programs/Boren-Awards-for-International-Study

CRITICAL LANGUAGE SCHOLARSHIP

The Critical Language Scholarship Program is a full-funded summer overseas language and cultural immersion program of the U.S. Department of State for American undergraduate and graduate students.  With the goal of broadening the base of Americans studying and mastering critical languages and building relationships between the people of the United States and other countries.  CLS provides opportunities to a diverse range of students across the United States at every level of language learning.

DAAD GERMAN ACADEMIC EXCHANGE

DAAD offers several scholarship opportunities for all academic fields and on all academic levels, including:

Research Internships in Science and Engineering
University Summer Course Grants
Research Grants
Study Scholarships

The grants usually cover cost of living during the stay in Germany and often include a travel stipend.

FULBRIGHT U.S. STUDENT PROGRAM

The Fulbright U.S. Student Program offers research, study, and teaching opportunities in over 140 countries to recent graduates and graduate students.  Awardees receive grants for individually designed study/research projects or for English Teaching Assistant Programs.

Funding is for transportation, room, board, incidental costs, accident and sickness health benefits.  In some countries grants might also include tuition, books, and enrichment activities.

https://us.fulbrightonline.org

BENJAMIN A. GILMAN INTERNATIONAL SCHOLARSHIP

The U.S. Department of State's Benjamin A. Gilman international Scholarship is a grant program that enables students of limited financial means to study or intern abroad, thereby gaining skills critical to our national security and economic competitiveness.

Grants are for study abroad. Critical Need Language Awards are also available for students studying languages deemed critical to foreign relations by the U.S. Department of State.

https://www.iie.org/Programs/Gilman-Scholarship-Program

GOLDWATER SCHOLARSHIP

The Goldwater Award provides scholarship support to undergraduate students majoring in the natural sciences, engineering, and mathematics who intend to pursue research careers in these fields.

The award provides support for tuition, room, board, books, and fees to juniors and seniors.  

https://goldwater.scholarsapply.org

VIRA HEINZ PROGRAM FOR WOMEN IN GLOBAL LEADERSHIP

The Vira I. Heinz (VIH) Program for Women in Global Leadership prepares women for tomorrow's global challenges by offering a unique opportunity for international experiences, leadership development and community service. 

Three first-time woman travelers from each participating institution are admitted into the program and receive a scholarship of at least $5,000 to put toward the cost of an international experience of their choosing.

https://www.viraheinz.pitt.edu/ 

THE MARSHALL SCHOLARSHIP

Marshall Scholarships finance young Americans of high ability to study for a degree in the United Kingdom. Up to fifty Scholars are selected each year to study at graduate level at an UK institution in any field of study. The scholarship provides for University fees, cost of living expenses, annual book grant, thesis grant, research and daily travel grants, and fares to and from the United States.

THE MITCHELL SCHOLARSHIP

Up to twelve Mitchell Scholars between the ages of 18 and 30 are chosen annually for one academic year of postgraduate study in any discipline offered by institutions of higher learning in Ireland and Northern Ireland. Applicants are judged on three criteria:

scholarship,
leadership, and
a sustained commitment to community and public service.

The Mitchell Scholarship Program provides tuition, accommodation, and a stipend for living expenses and travel.

NATIONAL SCIENCE FOUNDATION GRADUATE RESEARCH FELLOWSHIP

The NSF Graduate Research Fellowship Program (GRFP) helps ensure the vitality of the human resource base of science and engineering in the United States and reinforces its diversity. The program recognizes and supports outstanding graduate students in NSF-supported science, technology, engineering, and mathematics disciplines who are pursuing research-based master's and doctoral degrees at accredited United States institutions.  

https://www.nsfgrfp.org/general_resources/about

DONALD M. PAYNE INTERNATIONAL DEVELOPMENT FELLOWSHIP 

The USAID Donald M. Payne International Development Graduate Fellowship Program seeks to attract outstanding individuals who are interested in pursuing careers in the Foreign Service of the U.S. Agency for International Development (USAID).

The Payne Fellowship provides benefits over two years for graduate school, internships, and professional development activities.

https://www.paynefellows.org/graduate-fellowship-program/payne-program-…

THOMAS R. PICKERING FOREIGN AFFAIRS GRADUATE FELLOWSHIP

The Program provides graduate fellowships to qualified college seniors and college graduates committed to joining the Foreign Service.  The fellowship helps finance two-year graduate programs, provides two summer internships, offers mentoring from a Foreign Service Officer, and provides other professional development activities.  

https://pickeringfellowship.org/

CHARLES B. RANGEL INTERNATIONAL AFFAIRS GRADUATE FELLOWSHIP

The Rangel Program offers graduate fellowships to outstanding seniors and college graduates who want to join the Foreign Service. These fellowships help finance two-year graduate programs, provide two summer internships, mentoring from a Foreign Service Officer, and other professional development activities. The Rangel Program also accepts undergraduate students to participate in the six-week Summer Enrichment Program

http://rangelprogram.org/about-us/

THE RHODES SCHOLARSHIPS

The Rhodes Scholarship is the oldest (first awarded in 1902) and perhaps most prestigious international scholarship programme, enabling outstanding young people from around the world to study at the University of Oxford.

ROTARY GLOBAL GRANTS

Rotary Global Grants provide funds for graduate-level study or research in another country. Students must pursue studies in one of Rotary's six Areas of Focus: 

Peace and Conflict Prevention/Resolution 
Basic Education and Literacy 
Water and Sanitation 
Maternal and Child Health 
Disease Prevention and Treatment 
Economic and Community Development 

US DEPARTMENT OF DEFENSE SCIENCE MATHEMATICS AND RESEARCH FOR TRANSFORMATION (SMART) SCHOLARSHIP

The SMART Scholarship-for-Service Program was established as a concentrated effort to enhance the Department of Defense (DoD) workforce.

The program offers scholarships for bachelors, masters and PhD students pursuing STEM.

While in school, students will receive full tuition, monthly stipends, health insurance and book allowances, as well as summer internships that range from 8 to 12 weeks. Upon degree completion, scholars begin working in a civilian position with their sponsoring facility. 

https://www.smartscholarship.org/smart

WOODROW WILSON TEACHING FELLOWSHIP

The Woodrow Wilson Teaching Fellowship seeks to attract talented, committed individuals with backgrounds in the STEM fields—science, technology, engineering, and mathematics—into teaching in high-need secondary schools in Pennsylvania.

Awardees receive a financial stipend, with tuition arrangements varying by campus. (Once Fellows are certified teachers at the end of the first year, they obtain salaried employment in high-need schools.)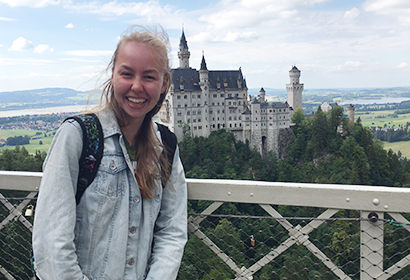 A great place for students who are curious about fellowships or want to apply for fellowships, Student Resources includes tips for finding a fellowship, guidance on  writing a competitive statement, asking for professor recommendations, and more.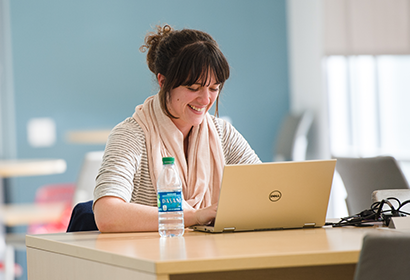 This page contains information for professors on writing recommendation letters and guides to fellowships/scholarships/summer research experiences by discipline.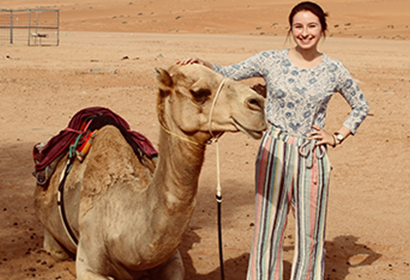 Every year RMU students across all academic disciplines find help in the Office of Scholar Development with identifying and applying for awards. Check out the inspirational stories of some of our most recent scholars here.