Accounting Industry Tour - Sign up NOW!
Join AFA - the IMA chartered student organization and NABA for an industry tour to WE-EF Lighting on 3/21/2022!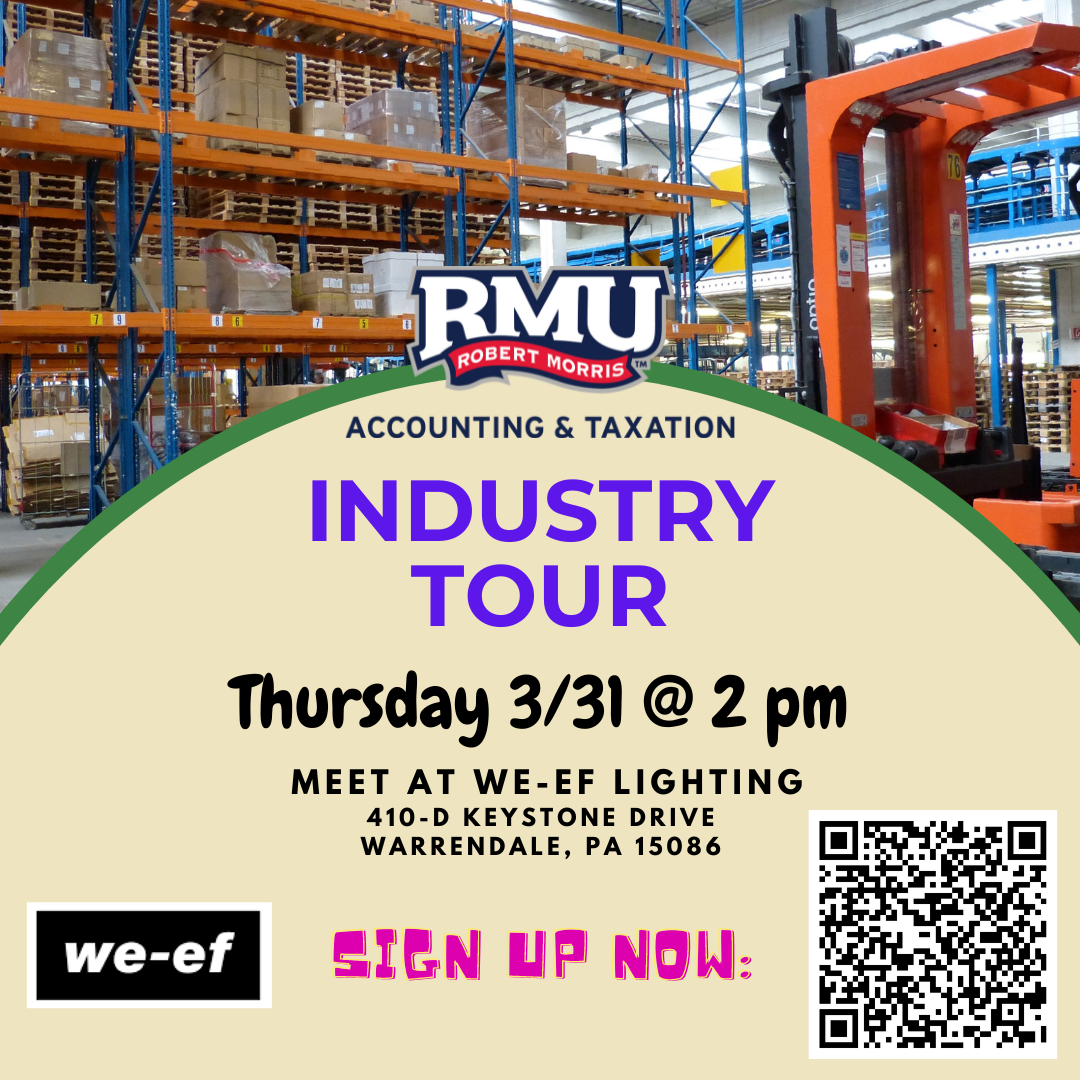 WE-EF Lighting is a company that deals with exterior lighting that is known for their high performance LED lights and technology.  The tour would consist of viewing the company's office and asking questions relevant to their department's daily accounting practices in order to get insight into a typical day in internal accounting.
Masks will be required during the whole visit as well as a rapid door test at the door for those who are interested in attending.  Please fill out the form to sign up. Your own ride is required to be brought.  We also are only taking 5-10 students so spots are limited.  Business Casual is recommended for this event.
Date & Time for the Event:
3/31 at 2:00 P.M. EST
Address:
WE-EF Lighting USA LLC
410-D Keystone Drive
Warrendale, PA  15086