RMU AMA Named Top 20 Chapter for 2020-2021 School Year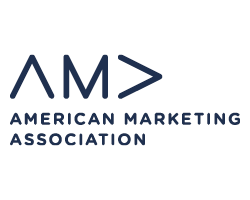 On April 10, the RMU chapter of the American Marketing Association (AMA) was awarded the international recognition of Top 20 Chapter for the 2020-2021 school year. This recognition affirms the RMU AMA chapter created beneficial experiences and opportunities for members designed to facilitate growth as students, professionals, and members of the community.
Each chapter submitted a plan and list of goals to the AMA Board at the beginning of the year, and what the chapter was able to accomplish by year's end. Submissions of executive summaries to the AMA Board prompted a comparison of the goals and accomplishments of each chapter on a five star scale and a decision was made of the final chapter rankings.
The RMU AMA Executive Team includes:
President- Sammie Foust
Executive VP, Professional Development- Abby Watkins
Executive VP, Professional Development- Nina Guenther
VP, Competitive Affairs- Zack Kutchma
VP, Communications- Luke Trohaugh
VP, Community Service- Tessa Bramble
VP, Membership Management- Cameron Pistilli
VP, Fundraising & Finance- Maria Stillitano
Faculty Advisor- Dr. Steven Clinton
Congratulations to all of those involved in the organization! Well done!