RMU SEMS Engineers Receive Robotics Certifications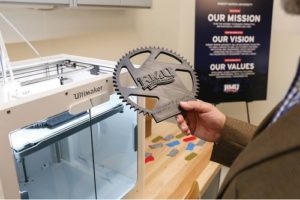 17 RMU engineering students from the ENGR 4700 Robotics and Automation (spring 2020) class have been certified by Fanuc America in three areas: Robot Operations, Handling  Tool operating system, and Handling Pro Off-Line Programming software. The certificates add to the students' technical competencies gained by conducting hands-on training in the RMU's Learning Factory, also giving them industry developed credentials for better job opportunities in their professional careers. 

Additionally, the class were able to complete a good number of hands-on and digital labs before we went home due to Covid-19.