Visiting Artist and Scholar Program
Artist-In-Residence
Robert Morris University's Artist Residency is designed to encourage creative, intellectual and personal growth of emerging and established visual artists and scholars. Residencies are typically 2 to 4 weeks in length during the spring semester. Included is lodging in the Snee-Reinhardt House for Media Arts, studio space, access to fully equipped studios and stipend. During their residency artists are obliged to offer a lecture/workshop suitable for university students. Travel and other expenses including materials and food are the responsibility of each resident.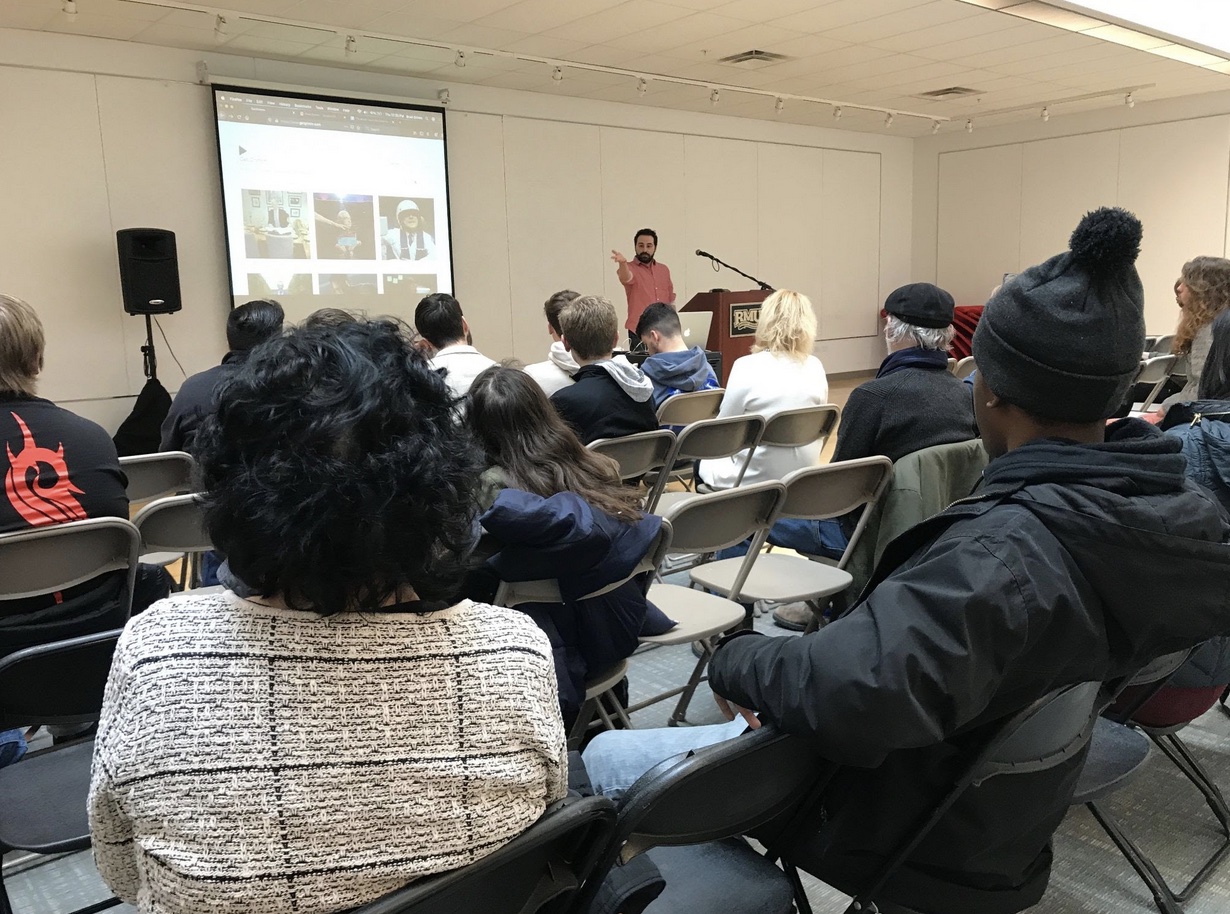 Brad Grimm, class of 2008, spoke about his career as a commercial and television director and cinematographer. His clients include: Discovery, CNN, ESPN, NatGeo, Lexus, Rite Aid and others. His recent work is airing on History and Showtime.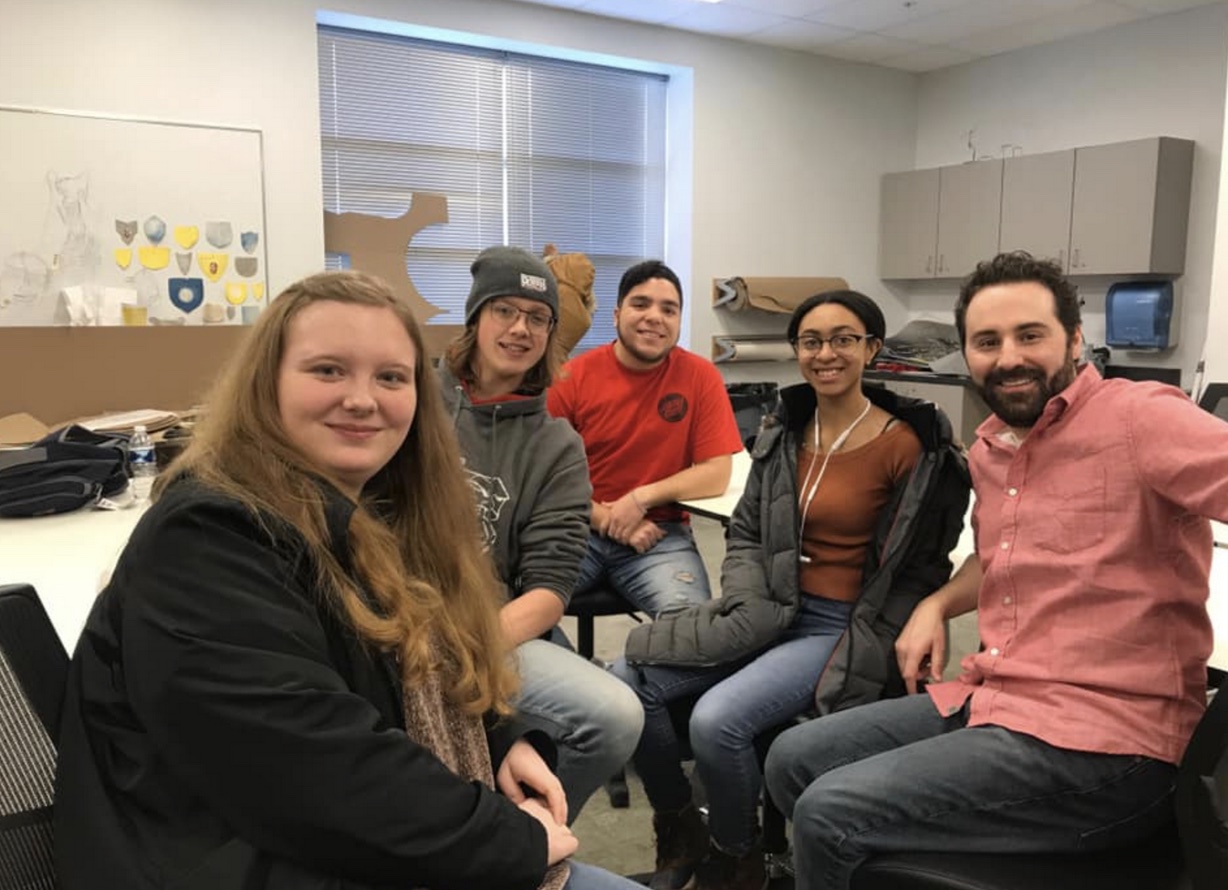 Cinema and Photography majors had the opportunity to have lunch with director and cinematographer Brad Grimm after his public lecture.
Media Arts Visiting Artist and Scholar Program 
Committed to the diversity of ideas and perspectives, the Media Arts Visiting Artist and Scholar Program enriches lives and education of students, faculty and the surrounding community by bringing nationally and internationally renowned artists and scholars to the Robert Morris University for lectures, workshops, critiques, and artist-in-residencies.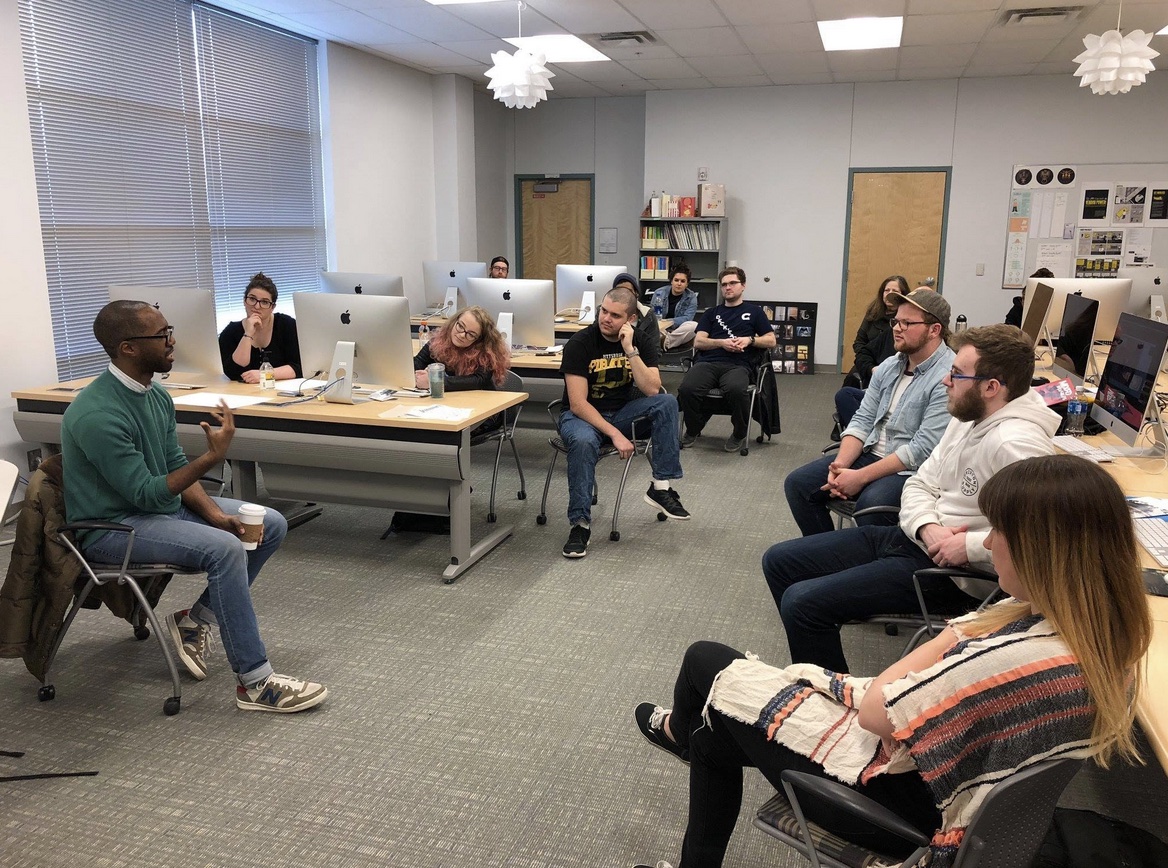 Troy Griggs, graphics editor for The New York Times spoke with students about his career in design.
Troy Griggs, graphics editor for The New York Times spoke with students about his career in design.
Visiting Artist and Scholar Series
In the spring semester, nationally and internationally recognized artists and scholars are invited to RMU to speak and present their work and ideas to students, faculty, and community members. During their visit, guests present a public lecture, meet with students and classes.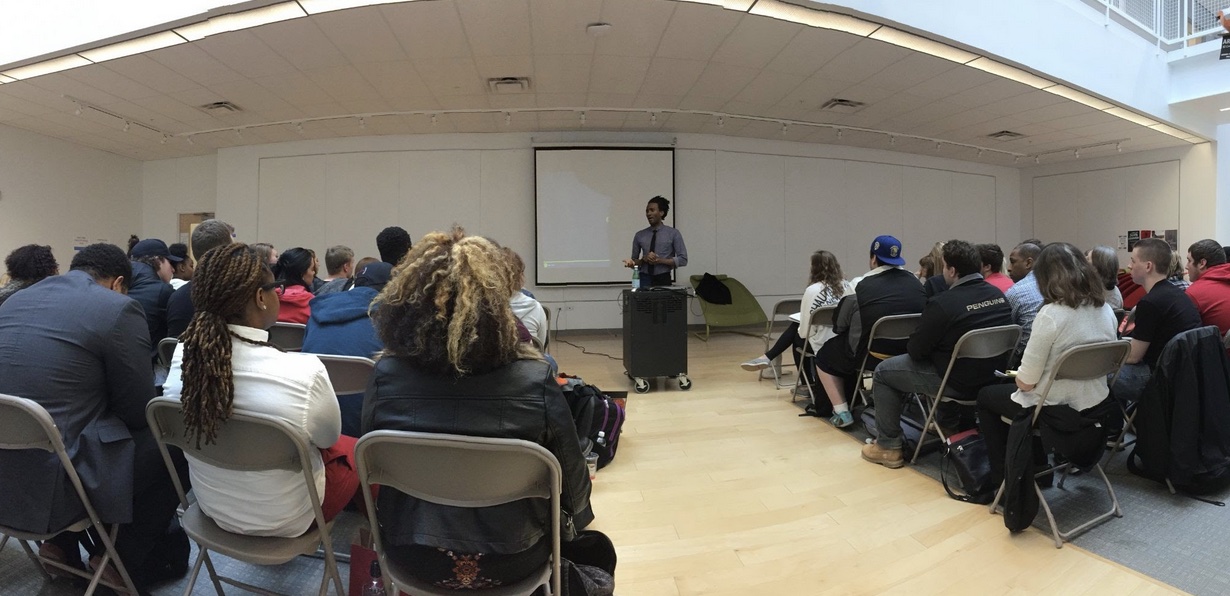 Guest artist Brian Vines provided insight to RMU students.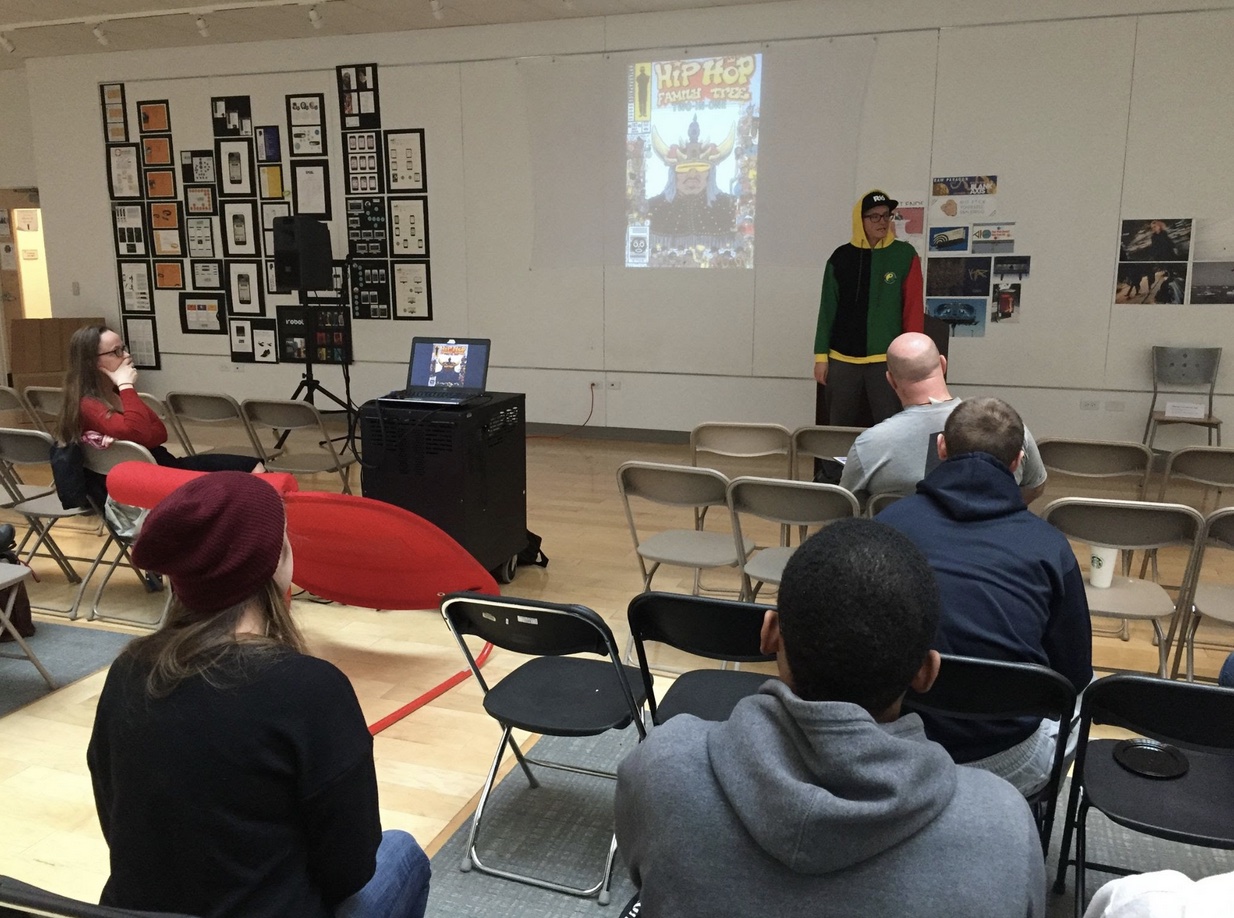 Guest artist Ed Piskor discussed art and design to RMU students.
Previous Artists or Scholars include:
Seth Resnick, Hasan Elahi, Ed Piskor, Laurie Palmer, Theron Humphrey, Andy Bloxham, Brian Kaldorf, Aaron Blum, Miguel Tarango, Lisa Krowinski, Thom Herron, Pat Olliffe, John Davis, Brian Vines, Wael Morcos, Barbara Luderowski, Michael Olijnyk, Katherine Behar, Troy Griggs, Lucas Roy, Darin DiNapoli, Khenpo Chopal, Lindsey Martin, Brad Grimm, Dan Rugh, Emily Thomas, Stephanie Strasburg, Joe D'Alessandro, Derek Wahila, and Elijah Carrington.