Creepy Conference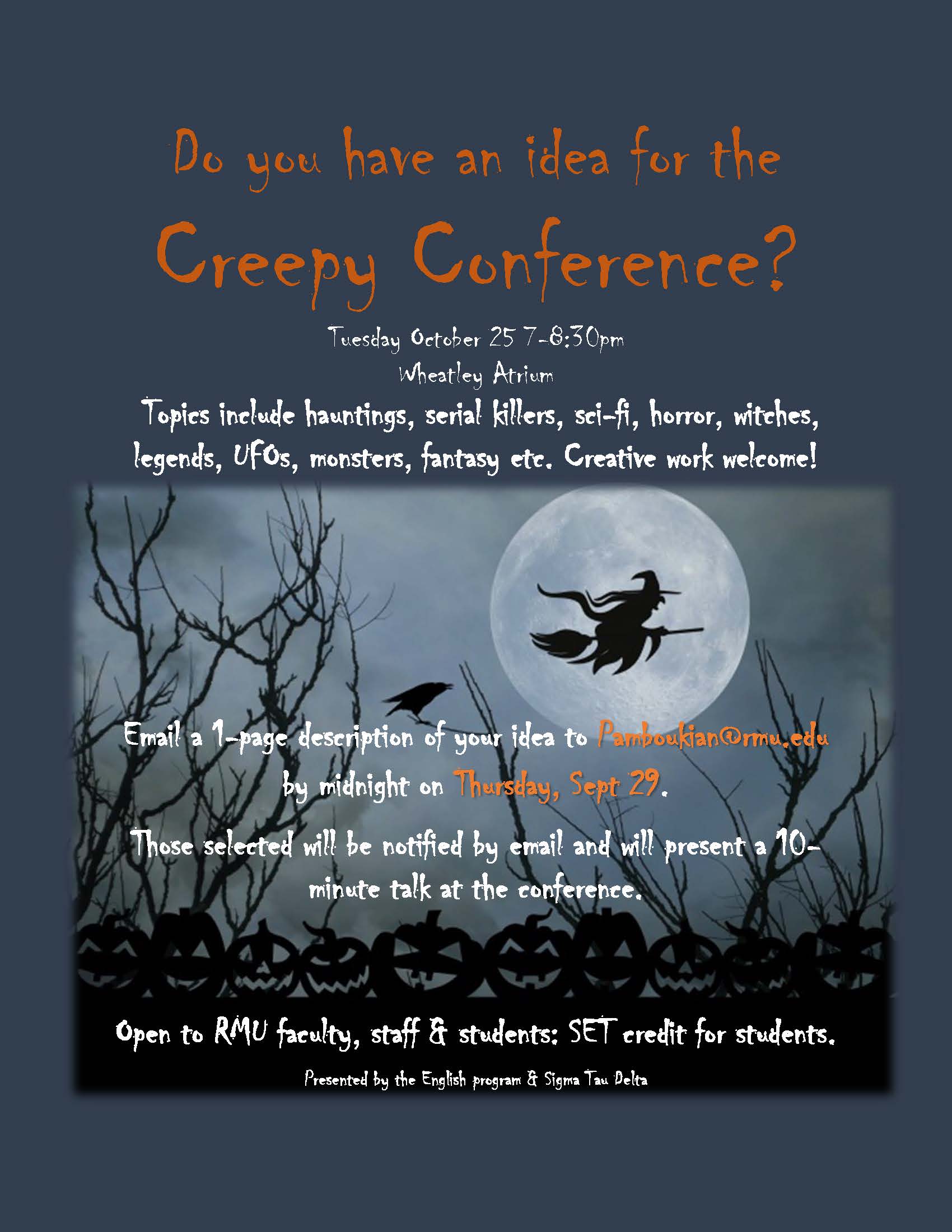 Submissions for the 14th annual Creepy Conference are now being accepted.
Hopeful presenters should send in a one-page description of their presentation idea by Thursday, September 29 at midnight to Dr. Pamboukian [Pamboukian@rmu.edu]. Those selected will be notified shortly afterward. Due to the volume of submissions, this is a competitive conference. Student presenters will receive SET credit in the Research category.
Any questions and (of course) submissions should be sent to Pamboukian@rmu.edu.