Dr. Mishra Awarded Best Paper at EDSIG Conference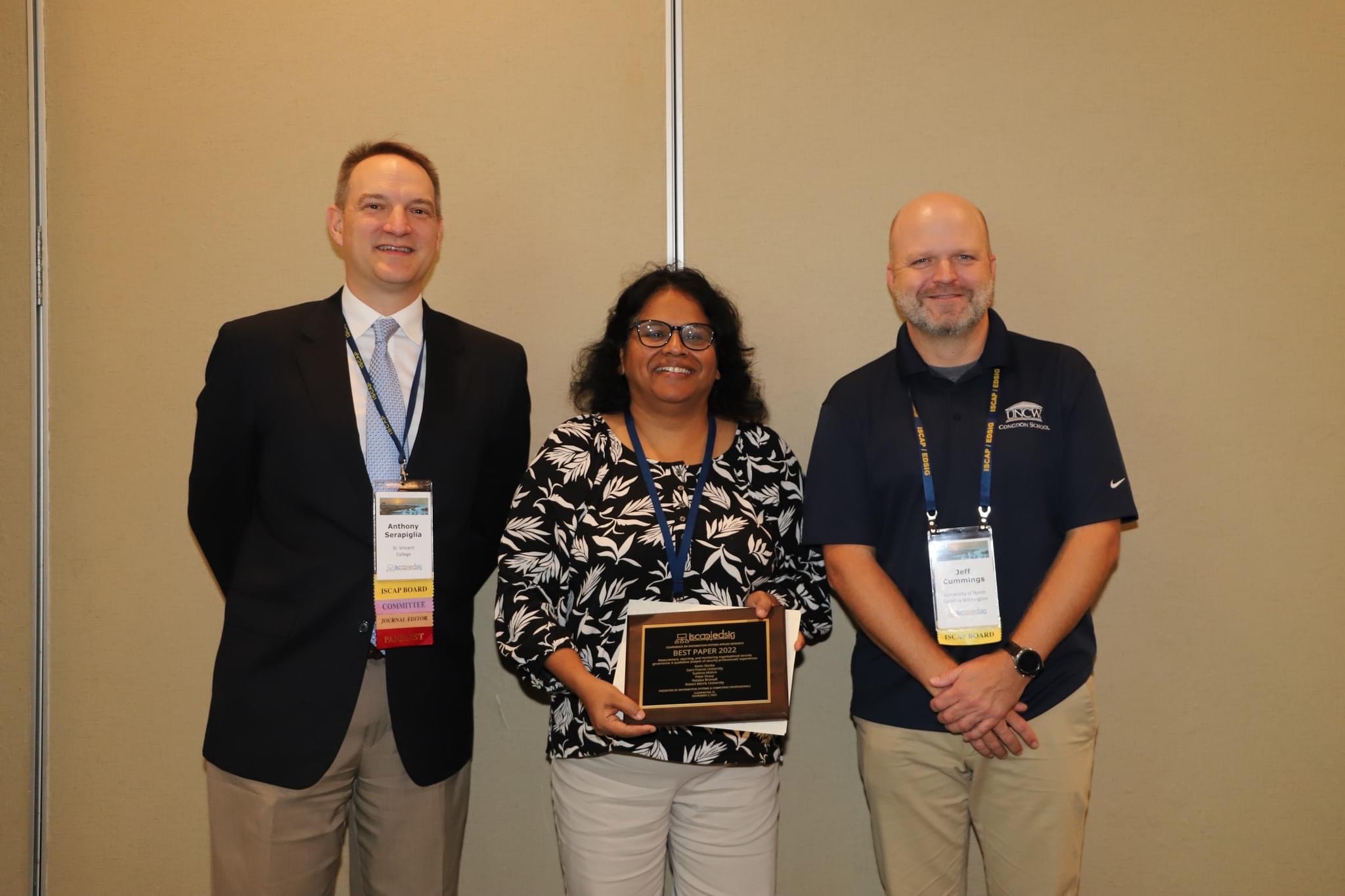 Dr. Sushma Mishra has won the Best Paper award at the EDSIG Conference on Information Systems Applied Research, titled, "Measurement, Reporting and Monitoring Organizational Security Governance: A Qualitative Analysis of Security Professionals' Experiences".  The conference was held in Clearwater, Florida this November and invites scholarly work including research papers, case studies, abstracts and workshop/panel proposals on improving Information Systems & Computing education and research.
Her coauthors in this paper are: Kevin Slonka (D.Sc program graduate), Dr. Peter Draus and Dr. Natalya Bromall. 
Congratulations!